You've probably heard the words "Polar Vortex" uttered a few times in the past week. The swirling air can make certain temperatures even colder than you would have expected. But these crazy temperatures aren't just keeping people inside — they're affecting produce in a really strange way. Because as you probably know, people farm different types of fruits and veggies all year round.
One farm worker in Michigan realized that the polar vortex did something strangely beautiful to a few apples, turning them into works of art instead of a nutritious lunch side. Seriously — the cold weather turned ordinary apples into something you'd assume was a painting.
Andrew Sietsema first posted the photos online, referring to them as "ghost apples." He was one of the first to see them in person. Sietsema helps prune the apple trees and noticed that the temperatures obliterated the apples in an intriguing fashion.
"I guess it was just cold enough that the ice covering the apple hadn't melted yet, but it was warm enough that the apple inside turned to complete mush," Sietsema reportedly explained to CNN.
It's a good thing he took photos, since like with most winter art (yes, I'm talking about snowmen) they're quick to disappear once it gets a bit sunnier outside.
The photos were shared over 13,000 times on Facebook. Over 300 people commented with absolute amazement, simply because they're not like anything most of us have ever seen before.
GHOST APPLES 👻🍎

After freezing rain in Michigan, apples that hadn't been picked got coated in ice. Many fell off the tree. Some had their insides turn to mush as apples have lower freezing points. The mush and skin fell, leaving these "ghost apples."

📷: Andrew Sietsema pic.twitter.com/MWKUUv43aI

— Tyler Sebree ⚡️ (@TylerWSFA12) February 8, 2019
Of course, as beautiful as it is, people still cracked a few jokes. Because this is the internet.
And, a dad joke was cracked. Hey, if you have the chance, might as well take it.
This is also a pretty funny dig. (Even though it's hard to believe that there are still so many people who don't like water).
I'm from now on telling people who don't like water they're drinking Ghost Apple Juice

— DrumsAndAmmo.com (@WALASIA) February 8, 2019
Nature brings out the creativity in all of us. This Twitter user was inspired to write a haiku about the ghost apples, and it's not half bad.
ghost apples
hanging in winter air
scents of autumn#haiku

— John Hawkhead (@HawkheadJohn) February 8, 2019
In general, it's nice to appreciate nature. It reminds you that no matter what's happening in the world, there's still so much beauty in it.
These are the most beautiful things I've ever seen.

— cider greg (@brewergreg) February 9, 2019
Aside from haikus, they also inspired some incredible drawings. Check these out.
It's so magical that a lot of people didn't even think it was true. But one hoax buster on Twitter said that these apples were the real deal.
That's true. https://t.co/RuoICxLdvg

— HoaxEye (@hoaxeye) February 8, 2019
Someone explained the science behind it. The apples that were encased with ice were actually rotting, allowing it to move out of the weather-made structure.
There's no hole that we see. And because it was rotting, and what ice does to cellular structures, an apple turned to mush wouldn't need a very large hole to drain out of.

— History's Raven (@HistorysRaven) February 8, 2019
Furthermore, the entire apple froze, but because the apple defrosted at a lower temperature than 32 degrees. Let's say the temperature was 0 degrees. If the apple defrosted at 10 degrees, the mush would leak out of whatever hole we aren't seeing, which there obviously is, while

— History's Raven (@HistorysRaven) February 8, 2019
the water stays ice and maintains its shape. It's really not that hard to comprehend.

— History's Raven (@HistorysRaven) February 8, 2019
It does make a lot of sense. However, since this seems to be one of the first viral appearances of ghost apples, it still seems a little strange. And it also shows us what these severe weather conditions can mean for our crops.
But since it's an apple, people had questions. Like, what would the ice taste like in this new form?
These ghost apples are likely very, very fragile. So it's a good thing that Sietsema grabbed photos while he could. If not, nobody would have believed that these mini ice sculptures ever existed.
This is why I love the weather - it never stops amazing me! 😍

These 'ghost apples' were discovered in Michigan after freezing rain coated the tree. When the apples rotted they slipped out leaving their perfect icy jackets behind!

📷: Andrew Sietsema pic.twitter.com/CuJwRXyalU

— Holly Green (@HollyJGreen) February 12, 2019
So, next time you're expected to get freezing rain, make sure you protect both yourself and your outdoor plants if you can. But, something tells me that as long as this weather keeps up, we should be expecting plenty of other ghost fruits.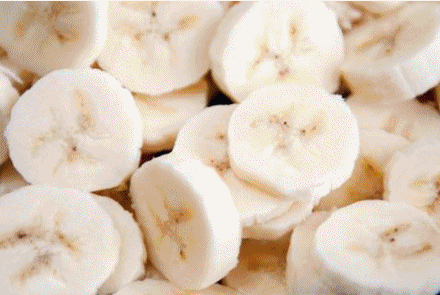 It's funny if you think about it. A rotten apple as-is isn't quite beautiful and serves little purpose. But thanks to the weather, it took something that wasn't worth saving and turned it into a true beauty of nature.