It sounds like something that'd only happen outside of Willy Wonka's factory, but alas — it happened in real life. A truck in Arizona spilled 3,500 gallons of liquid chocolate on the road, turning it into what people are calling a "river of chocolate." Yes, it sounds delicious — but also like a nightmare to clean.
Trucks carrying food and sweets have been falling all over the place recently, with one of the most recent dumping tons of chicken tenders on a road in Alabama. But unlike this incident, residents actually visited the site of that crash for free food. The chocolate spilled off the truck in Arizona was hot, making it a bit more hazardous. (Although, people were willing to stop by with a spoon.)
Now, for the good news. Officials had a sense of humor about the whole thing, stating that "This will be a sweet cleanup!" And most importantly, nobody was hurt in the accident. Traffic was blocked, and surely those within eyesight of the chocolate river had a few questions.
Luckily, a few people had their cameras ready to capture the madness, including Arizona's Department of Safety. The initial images were retweeted over 400 times and received over 700 likes from chocoholics who likely wished they could see it in person.
There is a river of chocolate blocking/flowing in the westbound lanes of I-40 at milepost 211, east of Flagstaff. A tanker truck carrying 40-thousand gallons of liquid chocolate rolled over. This will be a sweet cleanup! pic.twitter.com/G03eVdNQZD

— Dept. of Public Safety (@Arizona_DPS) January 14, 2019
The tanker was actually carrying about 40,000 lbs/3,500 gallons of 120 degree liquid chocolate according to the bill of lading.

— Dept. of Public Safety (@Arizona_DPS) January 14, 2019
As expected, those who followed the tweet couldn't help but joke.
I40 is now called Hershey Highway

— Gman0725 (@gman0725) January 15, 2019
On our way with our straws!! 🎉🎉🎉🎉🎉

— ASU MOMS (@asumoms) January 14, 2019
Police are rushing to the scene! pic.twitter.com/rOzYBeVqMF

— Buckeye4Life (@Gr8Haitian) January 15, 2019
Well happy #Monday to me! pic.twitter.com/36xAob3idF

— Tucson Tomorrow (@TucsonTomorrow) January 14, 2019
Somebody bring the vanilla ice cream ! Lol !

— LATOYA HUBBARD (@hubbardlatoya99) January 15, 2019
Be right there guys!

— teemcee ❤️☃️🎄🎁🕯️🍹💚 (@teemcee) January 14, 2019
I guess some people are going to be chocoLATE getting home.

— Alicia Funkhouser (@acfunkhouser) January 14, 2019
Still, there were a few people who were rightfully concerned about the environment. Clean-up took four hours, and as you can see in one of the initial photos, the chocolate had to be drained off the road with a pipe. The chocolate was biodegradable, so it's a good thing it was just chocolate that spilled and nothing more hazardous.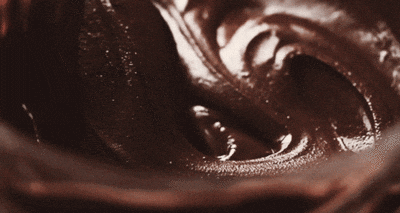 Here's what happened. A latch that connected the main truck with its trailer reportedly disconnected, according to CNN. It sounds like a scary incident that turned out okay. At least, for those on the highway. The company that was expecting the 40,000 gallons of liquid chocolate may be a bit out of luck.