When you go to a bake sale, there are always a few things you'd expect. Brownies, naturally — they're easy to make, and there's plenty of varieties out there to get people talking. But the all-star has to be the Rice Krispies Treat.
The Rice Krispies Treat has a really interesting history behind it. And since not many cereal brands can so flawlessly take on another form, it's worth learning about. According to Leaf, what we know as the Rice Krispies Treat initially got started under the name of "Puffed Wheat Square." Accurate, but not very appetizing.
The Puffed Wheat Square was first put in a cookbook back in 1938, thanks to an influential lady named Lucy Maltby. However, she's not necessarily credited for creating the Rice Krispies Treat. Instead, she merely inspired it. It was  Mildred Day, who worked at Kellogg's, who gets most of the recognition.
In 1941, Kellogg's finally took notice of the treat's popularity and started including the recipe on their boxes of cereal. And from there, things spread. It's hard to find someone out there who's never tried a Rice Krispies Treat before.
However, the latest spotted version of the Rice Krispies Treat would delight both Day and Maltby. It's proof that the snack has come so far.
An image of unicorn-inspired treats appeared on the threesnackateers Instagram page. If you're unfamiliar, they're one of the many trustworthy (and oddly exciting) Instagram accounts for snack fanatics.
Guess what?! MORE UNICORNS! 🦄 Spotted these Rice Krispies Treats Magical Unicorn Kit at Aldi!
.
.
.#ricekrispies #ricekrispiestreats #ricekrispietreats #marshmallow #marshmallows #unicorn #unicornlovers #unicornparty #unicornfood #colorfulfood #funf… https://t.co/dYltrYTRT0 pic.twitter.com/lb73oWEz53

— Three Snackateers (@3snackateers) August 11, 2019
According to the page, they were spotted at Aldi. The whole thing comes as a kit, meaning that you'd be making these yourself at home.
If you have children and are looking for a baking project, this may very well be perfect. Unicorns might not be trending the way they were a few years back, but people still can't help but love them.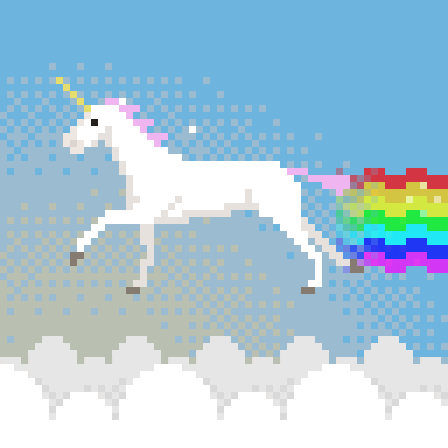 Need another reason to pick up this kit? The unicorn tool comes with it, and it looks like you might be able to creatively make other unicorn-shaped treats like it. But it should be noted that there's been such a high demand for unicorn Rice Krispies Treats that people have figured out the best way to make them even before this kit existing.
Unicorn Rice Krispies for Santa
🎅🏾😍❤🦄 pic.twitter.com/bL9lsYaSil

— ☕RaCheyl- 셸리 (@_RaCheyl) December 25, 2018
If you're planning your own bake sale (since school is starting up in a few weeks, and fundraisers happen pretty often) the unicorn Rice Krispies Treats will, 100%, be sold out in the first hour. How can you resist?
Is it okay to eat Unicorn Rice Krispies for dinner? Asking for a friend. 🦄 pic.twitter.com/INN2gV4B8L

— T E R E Z (@terez) May 11, 2018
The fact that unicorn food was such a big deal a few years ago will make these stand out even more. Not like products really had to compete against each other before.
No matter what, nothing will ever beat the notoriety of the Unicorn Frappuccino. Baristas everywhere are still fearing the mass orders.
Rice Krispies Treats aren't the only snack to get unicorn-ified. Pop-Tarts offered a limited edition version with a unicorn design back in 2018.
There were also Unicorn Snack Packs. Remember those?
And, not to be outdone, Unicorn Cereal also existed. Lucky Charms had a version with a unicorn on the box as well.
No matter what, unicorn stuff will always sell. What's not to love about a unicorn?
my daughter just told me "mom, i love you more than anything in this world.. like if i had to pick between you or a unicorn, i would pick you! & you know how much I love unicorns" 🥺😩🙏🏽

— CAT✨ (@Cathy___xo) August 12, 2019
And in terms of baking projects, the more color, the better. Unicorns are one of the most colorful mythical creatures out there, with a palette of varying pastel colors.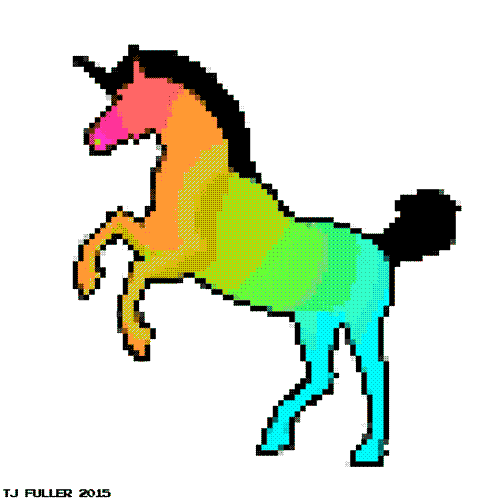 At the end of the day, it's not even about the unicorn. It's about the Rice Krispies Treat.
The dessert is such an easy classic, and year after year, it puts a smile on people's faces. No matter what form a Rice Krispies Treat takes, it's bound to be a hit.
Delish reports that this isn't the first Rice Krispies Treats kit out there — but it may be one of the best. Prior to, they've had a holiday house kit and a pumpkin kit.
So, if you're fond of the unicorn kit? You might want to keep an eye out for whatever's next.