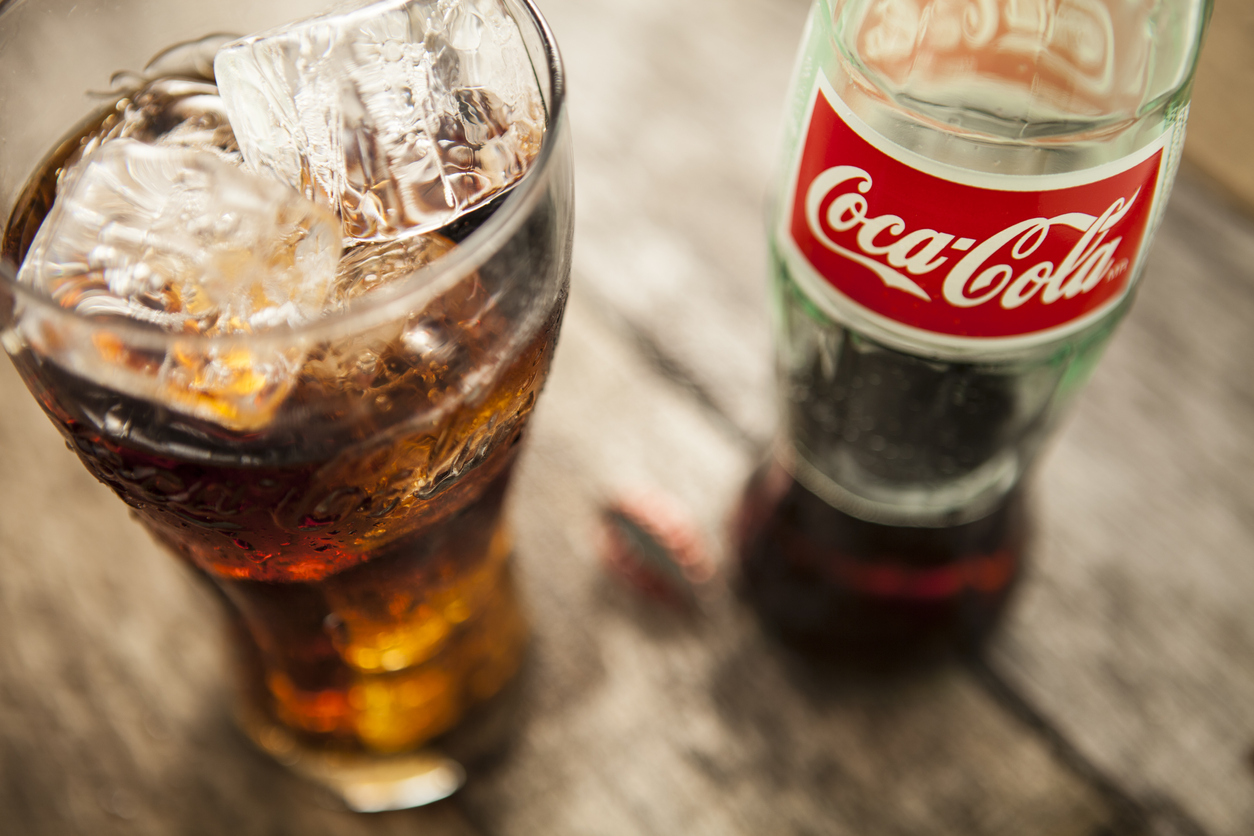 Coca-Cola Is Changing Its Formula For "Stranger Things"
May 21, 2019
Just when you thought Orange Vanilla Coke was going to be the most out-there Coke product released this year, things are getting stranger… The company known for putting new spins on its most popular products, and for getting not-so-subtle cameos in TV and movies, has teamed up with Netflix's super popular series Stranger Things to take us back to the '80s. Specifically, we're going back to 1985, the year in which the new season is set, which also happens to be the year that Coke released a now-infamous product called New Coke.
New Coke made its first appearance on April 23rd, 1985, replacing the company's flagship formula.
The last time Coke had made such a public alteration to their drink was in 1903 when they removed the cocaine! In the '80s, Coke was facing stiff competition from rival Pepsi, who had released a commercial called the Pepsi Challenge, which claimed that a series of taste tests pitching the two colas against each other had found that more people preferred Pepsi.
Coke responded by altering their formula, hoping that an 'improved' taste could recapture their lost fans.
But instead of winning back Pepsi converts, New Coke was a disaster.
People are creatures of habit, and the idea that an iconic product like Coke was going to change caused outrage. Audiences booed the commercials when they were shown at movie theaters, and people stockpiled the old Coke (and resold it for exorbitant prices), while some even poured New Coke straight into the sewers.
Just 77 days after New Coke came out, on July 11th, 1985, the original version was brought back as Classic Coke.
Was this all just a ploy to get some free advertising? Maybe. New Coke hung around for a while. According to Encyclopedia Britannica, it was renamed Coke II in 1992, and discontinued altogether 10 years later. Until now. In honor of Stranger Things Season 3, which premieres on Netflix on July 4th, Coke is planning to release a limited number of New Coke 12-ounce cans on May 23rd, as well as a series of limited-edition Stranger Things-themed glass bottles of Coke (the current version) and Coke Zero Sugar.
Coca-Cola tweeted a teaser trailer promoting the show and the drink as an '80s-style commercial.
According to ABC News, Netflix executives visited the Coca-Cola archives in Atlanta, GA, to find out exactly how the Coke their characters would be drinking was marketed at the time, a process they alluded to in their retweet:
We've had minimal contact with the Stranger Things characters since the last season came out in 2017. On March 20th, fans finally got the trailer for Season 3.
Our favorite Dungeons and Dragons-playing kids are looking so grown-up!
Whether the show will cover the New Coke controversy remains to be seen. But it's already provoking #feelings online.
There are happy memories of the first time around:
Turns out some people actually liked it back then:
There are… less happy memories of the first time around:
There are staunch traditionalists:
And there are people who are reluctantly keeping an open mind:
Could it provoke a total Coke revolution?
Or at the very least, become a novelty option:
Or will this promo just be a repeat of history?
Whatever you think of New Coke, bringing it back is a great way to let people travel through time and their televisions to Hawkins, IN.
Can you drink Coke in the Upside Down? Maybe we'll find out…