It's the most wonderful time of the year! Yes, we're right in the middle of the best winter holidays, but Starbucks is also offering up a Happy Hour weekend that starts today, December 14th, and lasts until the 16th. These moments are absolutely precious for fans of coffee.
Curious about Happy Hour? Well, here's what you need to know. Initially launched back in 2010, Starbucks has started up an invitation-only event throughout their stores where deals are a-plenty. By signing up, customers can receive an invite to learn even more. Not every Happy Hour is the same — back in the day, it seemed to focus around Frapps. These days, customers can enjoy a bunch of other drinks on a discount.
This weekend, Delish reports that Starbucks will have a buy one, get one free espresso beverage deal, which is the perfect way to warm up this weekend. The deal will also cover hot chocolate, just in case espresso isn't your thing. It's a great way to celebrate with a buddy you haven't seen for a while before everyone needs to travel and prepare for their big family holiday plans.
So, perhaps the two of you can make a full weekend out of it — you get your free drink today…
…and he or she grabs their complimentary hot chocolate tomorrow.
Or even better, grab a third friend and then they can get their fix on Sunday. Face it, it's not the first time you've gone to Starbucks three times in one weekend. (And it won't be the last.)
Even if you don't have a friend to enjoy the deal, that shouldn't stop you from going to Starbucks. Unless your doctor has you strictly watching your caffeine.
listen these starbucks happy hour promotional deals are just mean okay like it's just spiteful to constantly remind me that i dont have any friends and therefore have no use for a bo-go coupon

— char🌈 (@charnanas) December 14, 2018
Me calling my friends trying to get someone to participate in @Starbucks Happy Hour: pic.twitter.com/HB020ckex6

— TheSayyRogg (@thesayyrogg) December 6, 2018
Starbucks happy hour today. Two drinks for me. 😅 As long as I can get a few bucks! pic.twitter.com/DRDntnurfe

— blueamcat (@blueamcat) December 6, 2018
(Maybe Starbucks can create a matchmaking app for reasons like this. It'd be kind of a golden idea.)
Just make sure you go at the right time. Starbucks Happy Hour starts at 3 p.m.,  right when things at work are really starting to drag.
Happy Hour is On! 😊 #starbucks

— Adrian@theBux (@findingadrian) December 14, 2018
@Starbucks is so confident I'll be going over there during happy hour. Your probably right too 🤣🤣😩 pic.twitter.com/9jvoG39q4Q

— 𝑫 𝒂 𝒏 𝒚 𝒂 ♑︎ (@danya__lozano) December 6, 2018
Starbucks Rewards program members will also get a code to join the big event. So if you're interested in grabbing the deals, you'll want to make sure you're qualified ahead of time.
Since these events happen every so often, it's super important for coffee fans to make sure they're always in the know when it comes to deals. Especially when it's a full weekend of deals.
For those who happen to live in Canada, have no fear — the BOGO deal applies to you, too.
Starbucks Canada Happy Hour All Weekend Long: BOGO FREE on Any Espresso or Hot Chocolate https://t.co/u2O0dmvbEN pic.twitter.com/NXNjCuwQKA

— SmartCanucks Canada (@smartcanuck) December 14, 2018
Before you go, there's just one thing you need to remember. Your barista works really hard to keep you caffeinated, so make sure to treat them with respect and maybe offer up a tip when you go. Happy Hour weekends are wonderful for customers, but that often means that Starbucks locations are slammed.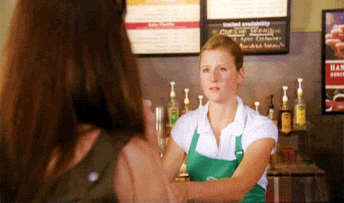 That might be one of the reasons why this particular Happy Hour isn't focused on Frappuccinos — they can take a little longer to make. (And it's cold outside, but honestly, that's never really stopped anyone from drinking a Frapp before. Has it?)
[fm_youtube url="https://www.youtube.com/watch?v=If9llcO8sE0"]
What can you say? People enjoy free food. And since Starbucks has done so much for us recently (and for the environment, with those reusable cups) it'd really make your friendly barista's day if you paid it forward.
Also, it's important to know that this deal can't be combined with any others this weekend. Since Starbucks always has something going on, you might be tempted to try and stack offers.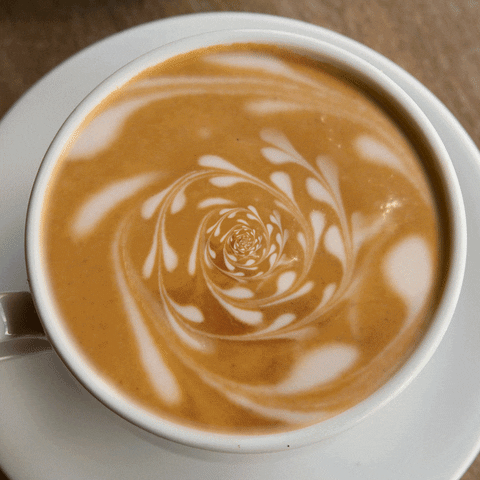 But, hey — it is what it is. And a free drink (or, a possible free weekend of drinks) is the perfect promo.
Even if you won't be at Starbucks this weekend, you should check out this coffee shop-inspired food hack video!
Cheers to that!