Pizza isn't just delicious, cheesy, and everyone's favorite comfort food— for one family it helped bridge a gap in communication with their grandma in Palm Coast, Florida.
Florida, just like pizza is a slice of paradise. Known as The Sunshine State, Florida is home to Disneyland,  the Florida Man meme, Kennedy Space Center, and all-year-round sunny weather which brings tourists to the state in droves. But one thing that may make people apprehensive about visiting is Florida's vulnerability to cyclones and tornados. Historically, more hurricanes have hit Florida than any other state in the US.
In 2016, when Hurricane Matthew hit Florida, it was the strongest tropical cyclone to affect the coast of Florida since 1898. Matthew went on to leave a path of destruction from the Caribbean all the way to the US, and one family was especially worried about their grandmother who resided in Palm Coast at the time.
But when her grandson had a lightbulb moment, he enlisted the help of a pizza delivery driver and helped surprise his grandma.
Long Distant Loved Ones
Meet Eric Olsen, the grandson of Claire Olsen in Palm Coast who lives in Palm Coast, Florida.
Eric Olsen lives almost 1,500 miles north of his grandmother, in Omaha, Nebraska with his son and Claire's great-grandson.  Having grown up in Sioux Falls, South Dakota, the hospitality worker now serves at FARO Beachside Eatery, but at the time he was working at Mark's Bistro in the city while also tending a bar, called the Brickway Brewery and Distillery.
Hurricane Season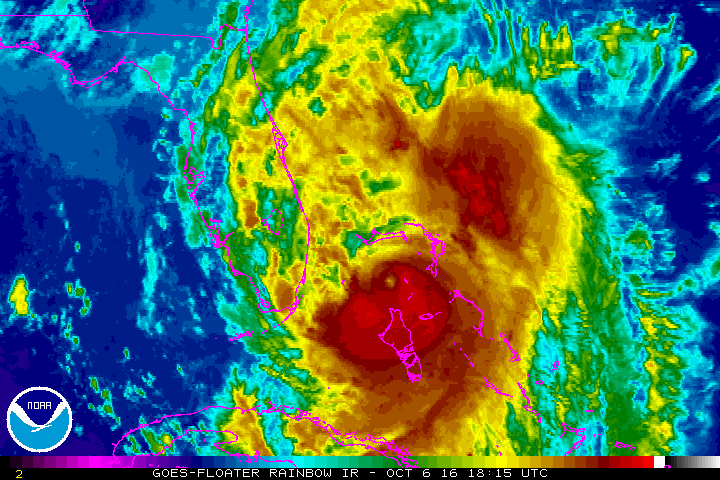 With Hurricane Season approaching, Eric knew his grandma was preparing to weather a few storms.
She Expressed Her Worries To Her Grandson
Trees sway from heavy rain & wind from Hurricane Matthew early Friday, Oct. 7, 2016 in Cape Canaveral, Fla. @crubadoux via #FloridaToday pic.twitter.com/UUrVu9xJBT

— AP Images (@AP_Images) October 7, 2016
The catastrophic hurricane was dominating the headlines.
Hurricane Matthew lasted from October 6-7, and Eric spoke to ABC News on Wednesday, October 12, saying, "I talked to her on Friday morning, and she had just lost power, and she said, 'This is a nightmare.'" He hadn't heard from his grandma since. The death toll from Hurricane Matthew in the state of Florida alone was 12 people and the radio silence worried Eric.
But Then They Heard Nothing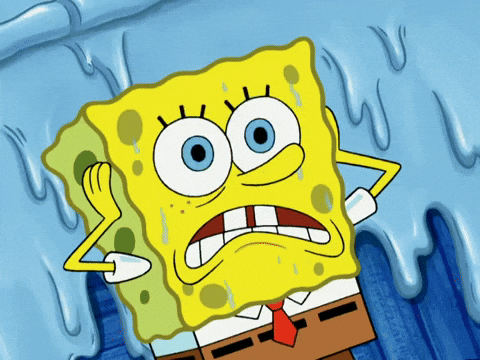 No one in the family had heard from Claire in days.
Claire lived alone, and since no one had heard from her the entire family grew wary of her safety. Watching the devastation Matthew was leaving in its wake only heightened their concerns. The category five hurricane had wreaked destruction across Florida at this point and they feared the worst for their granny.
Eric Took Action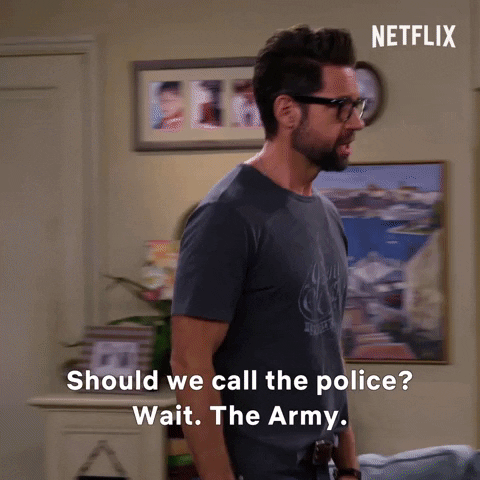 And he contacted the local authorities.
Eric told ABC News that he had tried to get in touch with Claire through official channels. "I was calling the police department, I was calling the sheriff's department, and no-one was answering, so I was really worried," he said. But even they weren't able to give Eric an answer to his grandmother's safety. So when the authorities failed him, he was forced to find a new solution.
When Authorities Came Up Empty He Needed A Plan B
VIDEO: Grandson in Nebraska orders pizza delivery to check on grandma in Florida after Hurricane Matthew https://t.co/D5ppxHid3A #wave3news pic.twitter.com/mYzKGHiLUA

— WAVE (@wave3news) October 13, 2016
And Eric came up with an innovative idea.
Anxious as ever and running out of ways to contact his grandmother, Eric was struck with a million-dollar idea. And he decided to order a pizza to his grandma from her local Papa John's. It wasn't an ordinary pizza. Eric put in a very custom order and included was a note with specific instructions for the delivery driver once he arrived at Claire's home.
Claire Wasn't Expecting Pizza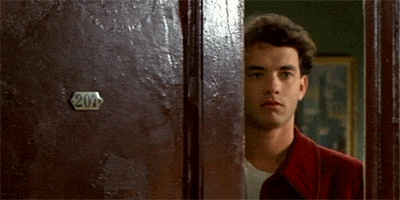 And she almost didn't open the door for the delivery man.
As Lance approached the home, he gave the number on the order a call as per the instructions.
And Eric answered. Lance told WFTV, "The way that he answered the phone – 'Is she there? Is she okay?' – it sounded like he was worried." Lance proceeded to knock on the door and Claire opened, insisting that she had not ordered anything. But when Lance revealed Eric's plan and that the pizza was courtesy of her grandson in Omaha everything began to make sense to her.
And He Got To Thank Lance In Person
Papa John's Launches "Pizza Family" Campaign Week of Super Bowl LI - https://t.co/EvvfvyeW1t #corrientelatina pic.twitter.com/yh5A0txjFP

— Corriente Latina (@corrientelatina) February 3, 2017
This local hero got the thanks he deserved.
A few months following the devastation Matthew left behind, Eric was able to thank Lance in person. After they were both invited by Papa John's as guests at the Super Bowl LI in Houston, Texas, in February 2017, Lance and Eric came face-to-face for the first time. We're sure it was a beautiful moment, and a worthwhile celebration.
Which Led Him To Share This Story Online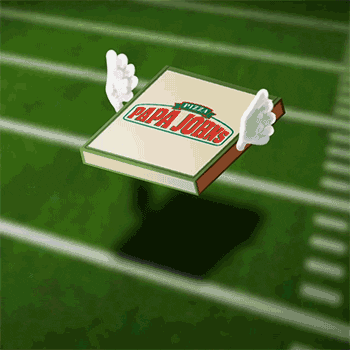 And lucky for us, we get to revel in Eric's joy with him.
Eric subsequently took to Facebook to share his excitement, not only for being part of the Super Bowl, but also to be part of a restaurant that treated him and his grandma like family. "Big shout out to Papa John's Pizza for making this week absolutely amazing!" he posted on Facebook. "I am thankful to have been blessed with such an amazing experience. I'm happy to be an official part of the Papa John's Pizza Family."
Now That's Some Priceless Advertising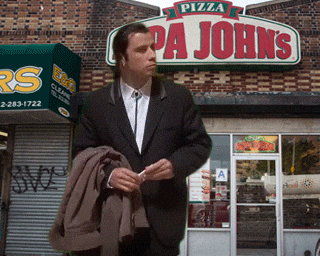 And our hearts are sufficiently warmed.
Many businesses will tell you that they're one big family, but few go out of their way to treat their customers that way. In a moment of vulnerability, Papa John's stepped up and went the extra mile and Eric and his family are likely, forever grateful. One person shared these sentiments on Eric's Facebook post" People before profits: priceless. You can't buy advertising that good, no matter how good the pizza tastes."