The Kardashians' Most Controversial and Over-The-Top Birthday Treats
July 24, 2019
As the Kardashian-Jenner clan keeps growing with adorable new additions, it seems like every week is cause for an extra elaborate celebration among the famous family. With the occasions all meticulously documented on social media and Keeping Up with the Kardashians for us to see, it's hard not to notice the lengths they'll go to ensure everything is perfect.
While the reality stars have a few signature staples at every party, like their signature photo booth and extravagant floral arrangements, the food scene is always unpredictable.
From pink grilled cheeses to cookies with baby Stormi's face on them, every birthday party seems to outdo the last. With each celebration, the bar only seems to be raised, even if the planning has caused explosive fights between some of the sisters.
Most recently, moms Kim Kardashian West and Kourtney Kardashian fought over which sweet treats they wanted to include at their daughters' joint Candy Land-Themed bash and the behind-the-scenes footage revealed the party planning was anything but smooth sailing.
While North and Penelope, the birthday girls, ruled the party, it was hard to look past the incredible array of snacks.
No seriously, the whole party was candy on candy on ice cream on candy.
If you want to read all about the craziest, most over-the-top Kardashian-Jenner parties, just keep scrolling — there's more than you could ever imagine.
North West and Penelope Disick's Candyland-themed birthday
We had to kick off this list with one that is guaranteed to give you a sugar rush.
Just like the classic Candy Land game board, a trail of rainbow squares looped around the entire space, leading guests on a magical journey through the party.
Guests were greeted with oversized gummy bears, enormous lollipops, and a literal candy chandelier.
So, are you ready for the actual edible treats the birthday girls and friends' enjoyed?
Let's start with the candy-filled birthday cake.
The endless amount of gummy bears will blow your mind.
The girls have made it a family tradition to share a party, which has made it twice as special.
North West and Penelope Disick's unicorn birthday party
Since Penelope and North's birthdays are just three weeks apart, the girls are all about coming together. One thing we know about them is they've both got a sweet tooth.
While the slime station and ponies were cool, the dessert bar was what dreams are truly made of — it was literally stocked with cake pops, ice cream cones, and chocolate-covered Oreos (all unicorn rainbow-themed, of course).
Don't worry, we've got the all the cake details from mama Kourtney, courtesy of her lifestyle blog, Poosh.
The more unicorns, the merrier, right?
No detail is spared when you've got moms like Kim and Kourt.
Kylie's Handmaid's Tale birthday party for her BFF Stassi Karanikolaou
Not every theme can be a hit.
In a controversial move, Kylie Jenner threw her bestie Stassie an epic 22nd birthday bash with a Handmaid's Tale theme.
In addition to donning the signature red cloaks and bonnets from the Hulu series, guests enjoyed drinks called Praise Be Vodka and Under His Eye Tequila.
In case you're wondering, plenty of people on social media pointed out that it was a strange choice for a party, considering the show depicts a dystopian society where women are enslaved, treated as property, and forced into childbirth.
At least she committed?
Stormi Webster's first birthday
Stormi's first birthday was flawless. But, what else did you expect from Kylie?
The most extra birthday of all time beat every celebration you've ever hosted, unless you had Baby Shark and DJ Khaled perform at your event.
First things first, guests entered through Stormi's mouth (well, a giant inflatable version) and were transported.
This new world, Stormi's world, had a gift shop, a rainbow forest, carousel, and Stormi themed food.
The menu, which included typical comfort foods such as french fries, pretzels, mini-pizzas and cookies, had an unexpected twist.
The fries were in pastel pink containers with the Louis Vuitton logo all over it.
Most notably, Stormi's face was on every cookie, in quite possibly the sweetest and strangest way possible.
Are these appetizing to anyone?
Honestly, we're not so sure, either.
Kourtney Kardashian's 40th birthday
Kourt showed that age is just a number during her 40th birthday and her sisters had a special surprise when it came to the cake. As seen in all the pics, the mother of three was presented with a cake in the shape of a bathtub. On the edge is a figure of the eldest sister in the nude, covered by bubbles and playing with her hair.
The Poosh lifestyle guru definitely took the lifelike birthday cake in stride and we're still in awe.
This wasn't the only custom addition the sisters rolled out to make Kourtney feel special. Kim also shared a bunch of 1942 Don Julio bottles with an engraved version of Kourtney's face, which said, "Most interesting to look at."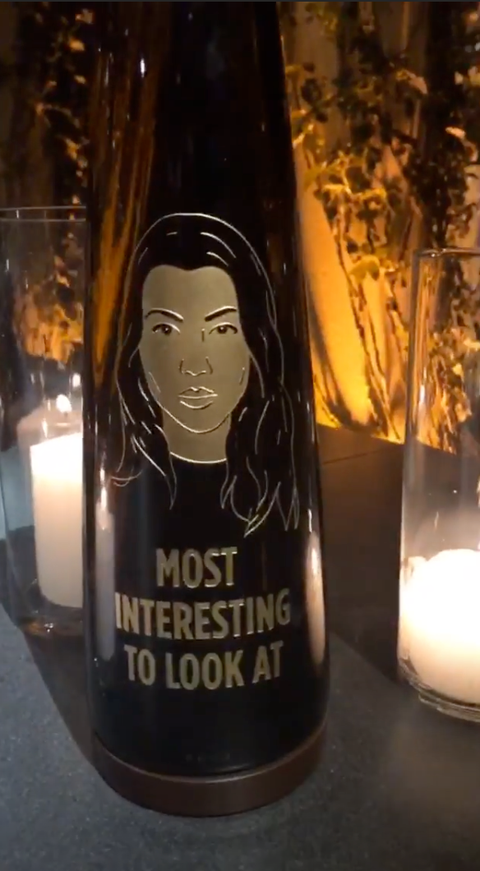 Like Stormi, but less terrifying, there were cookies with the birthday girl's face.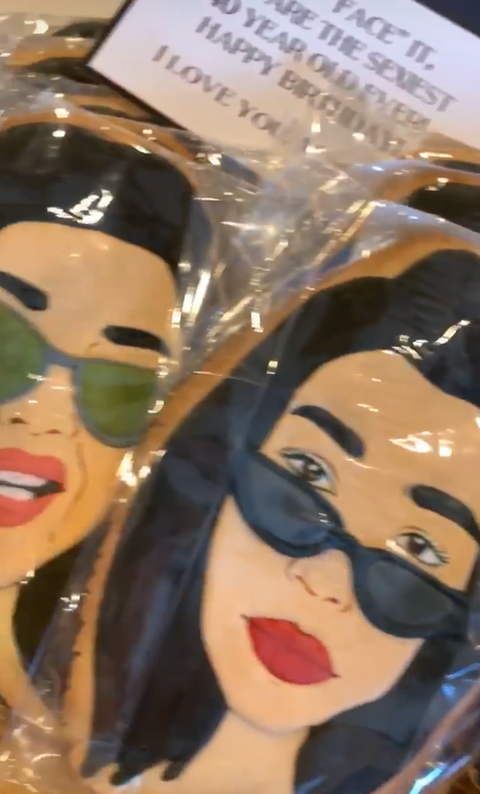 Naturally the night was topped off when Robin Thicke and Sia sang "Happy Birthday."
Kylie Jenner's 21th birthday

Like every 21st birthday in history, Kylie Jenner's bash was booze-themed.
So, what truly sent us over the edge? Kylie's barfing Barbie birthday cake.
The fabulously messy birthday cake featured two dolls designed to look identical to Kylie and her former best friend Jordyn Woods, which wore the same outfits the reality stars donned IRL.
The details.
Just look at the dolls!
Khloé Kardashian's delicious 35th
The theme was "all-pink," and no detail was spared. From pink cups for beverages with quirky Khloé quotes to paper straws with glam Khloé selfies, we're still recovering from the fact we couldn't attend.
The pink drinks included, the "I'm In Love With The KoKo," with Casamigos tequila and pink lemonade, and the "Khlo Money Moves," which was spiked with Grey Goose vodka and St. Germain.
Cheers!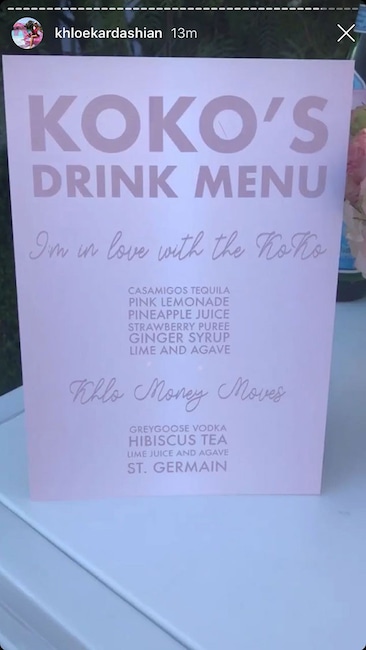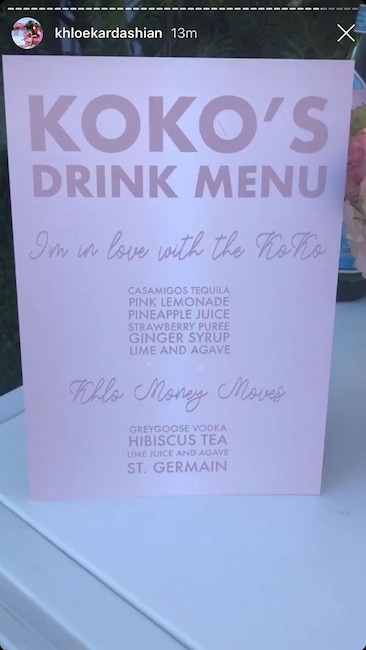 And these adorable straws were even eco-friendly!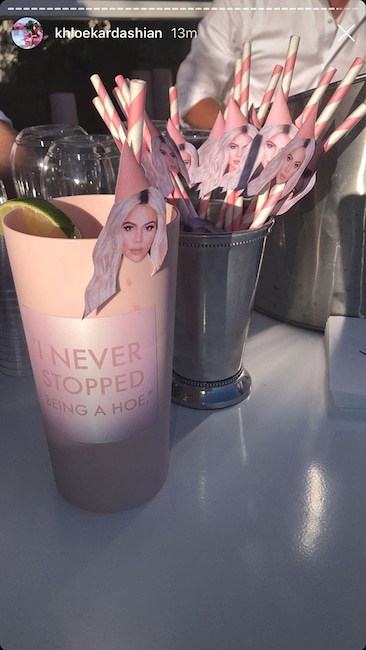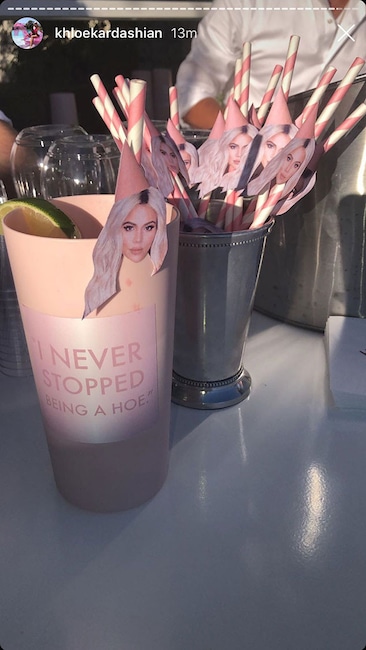 Before we even get into dessert, the appetizers were pastel, and included, pink grilled cheese sandwiches.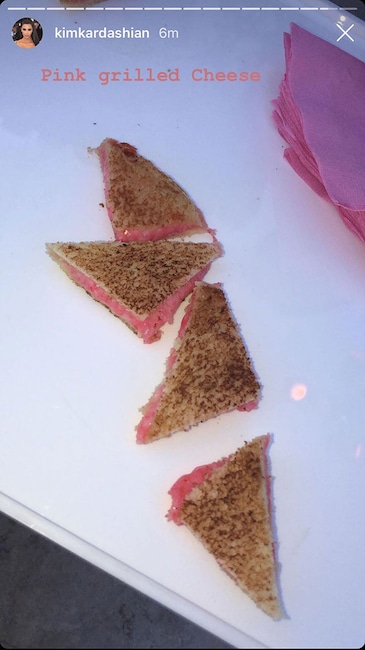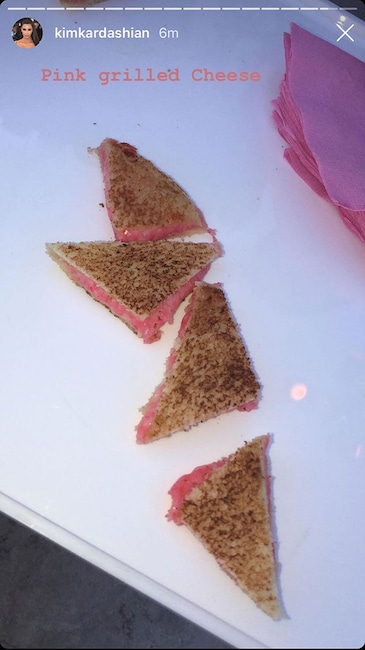 The cheat day was real for guests, who were offered a variety of cake pops, macarons, and cupcakes.
Additionally, the birthday girl had a lot of candles to blow out on a few different cakes, including a flower-adorned, three-layer cake and a pink cookie dough sheet cake.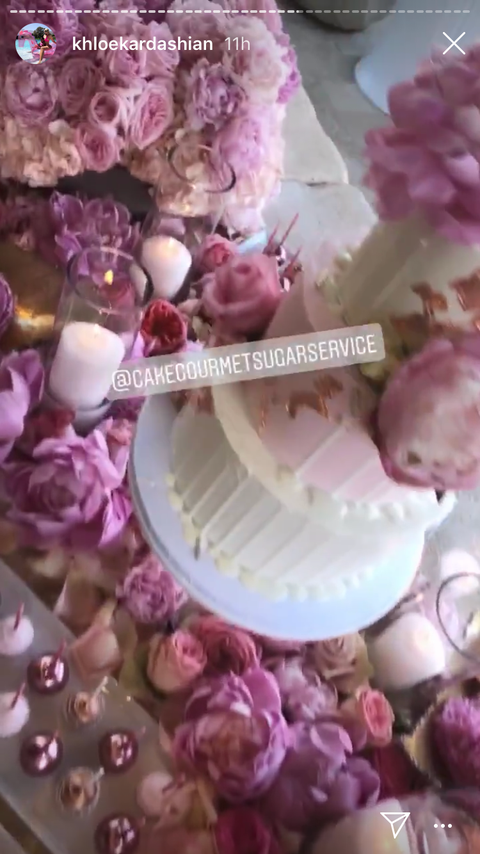 Safe to say, everyone's sweet tooth was satisfied.
Travis Scott's 28th birthday
You know Kylie Jenner is wifey material, now.
For her boyfriend and baby daddy's birthday, she commissioned an Avengers cake (and threw an entirely Avengers-themed birthday party) for Travis Scott.
But it wasn't just any Avengers: Endgame design. If you look closely at the cake, he's the Iron Man, she's a tiny Captain Marvel, and Stormi is baby Thor.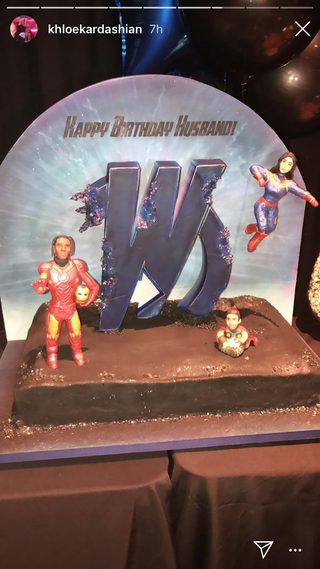 The cute couple dressed up as Captain Marvel and Iron Man for an Instagram moment, which showed off their unparalleled level of dedication to a theme.
Of course, Kylie and her sisters joined forces to pull together a screening of the film, which also included a buffet of candy and movie theater snacks for guest.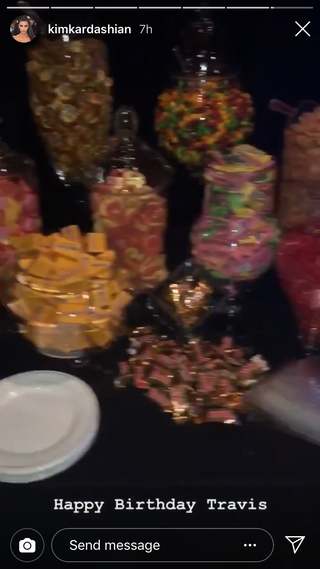 We have Kim and Khloe to thank for capturing the behind-the-scene details for the rest of us.
North's First birthday
Before Kim's eldest daughter, North, started sharing her birthday parties with her cousin, Penelope, Kim and Kanye went all out with a "Kidchilla" theme.
The nod to Coachella was absolutely hilarious and you can see the guests' joy witnessing baby North blow out her candle wearing a flower crown.
Honestly, we never thought anything could top this one, but we were so wrong.
Kris Jenner's 60th birthday
When the matriarch of the Kardashian-Jenner family rang in the big year, her family threw a huge Roaring Twenties-themed bash.
You've got to check out the tiered art deco cake, it's literally everything.
Something that may have been more special to the grandma is the sweet treat her granddaughters North and Penelope made from scratch.
Saint West and Reign Disick Tarzan-themed birthday
Kim is always outdoing herself to throw the best parties for her babies.
The birthday boys, who turned 4 and 3 years old, respectively, both had a jungle-themed cake with their name and a figurine that looked identical to them.
Additionally, Kim documented the incredible dessert table, which included animal-topped cake balls, donuts, cookies, and pretzel sticks.
To add to the vibe, their mom blasted rainforest-themed music all over the house and provided custom shirts.
Chicago West's first birthday
Chicago West's first birthday was the perfect Alice in Wonderland-themed affair.
Kim gave fans a better view of the intricate decorations, in addition to the snaps she shared of a topiary maze in the hallway, an elaborate cake with a giant grinning Cheshire cat and a bouncy house in the backyard.
The snack game was super on point.
The cookies looked so much like playing cards, we think they're too perfect to eat.
As you can tell getting older is something to be celebrated for the famous family.
We can't wait to see the next one!