At work, we're expected to be at our best. It's not always easy, but at least we try. However, one worker at McDonald's in Bluffton, South Carolina might not be able to even say that. She lost her cool and is now facing charges for a situation that got dangerously out of hand. Sadly, the story is focused entirely around the best breakfast meat ever.
McDonald's workers are always hustling, especially during busy periods. Even though that might work up a hunger, taking food from the line is generally seen as a bad idea. For one, it's technically stealing inventory. Secondly, it might not be the most sanitary. But that didn't stop the worker from sneaking some bacon during her shift. She was caught by her manager, who warned her to stop doing that. Even though the reprimand was acknowledged, she… didn't listen. It may have been an act of defiance, but it wasn't the right move.
Things escalated from there. After the additional bacon was taken, the manager reported the incident to the employee's direct boss. Upon hearing that she was ratted out, the employee responded by trying to shove bacon into the manager's mouth.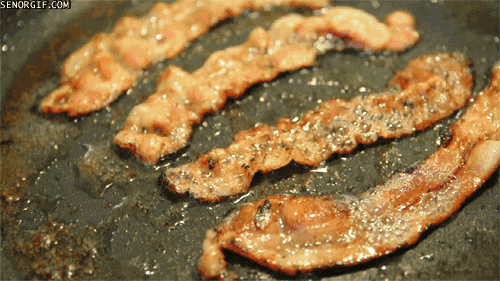 Holding the bacon, she also slapped the manager in the face and threw a cup of unknown liquid at her before the fight was broken up. Not cool on so many levels.
Police were called, but the employee fled the scene. She probably realized that she didn't really have a case here — every step she took was the wrong one. But since things got violent — and the manager was literally assaulted with bacon — the employee has a warrant out for her arrest. She's also facing a charge of third-degree assault and battery based on the whole thing.
Hopefully, the manager is okay. Managers expect a fair amount of conflict throughout the day, but normally it's with scheduling or irate customers — not a bacon-addicted coworker.