When you think of a wedding cake, you probably think about a towering white confection made of super sweet cake, layers upon layers of different flavors, maybe a few tiers, and probably some "decorations," like a wedding topper or even some flowers.
Wedding cakes are supposed to elaborate, fancy, and a little over-the-top — it's one of the only events where you're encouraged to go overboard. And actually, the wedding cakes of today aren't too different from Victorian wedding cakes.
In fact, weddings today are remarkably similar to the weddings that took place during the Victorian era, which lasted from around 1837 to 1901. A lot of the traditions we still follow today began back in Victorian times.
And we have a rebellious Queen Victoria to thank for it.
Queen Elizabeth was the first person who chose to wear a white lace wedding dress when she married Prince Albert in 1840, and since then, the color white has been associated with weddings all over.
That said, it's not surprising that wedding cakes in the Victorian era actually sort of resemble the wedding cakes we're used to seeing today.
In fact, Queen Victoria was responsible for a well-known wedding trend.
On February 190, 1840, the queen married Albert of Saxe-Coburg and Gotha. Initially, though, the young woman had no desire to marry, let alone start any major wedding traditions.
According to historical scholars, no one even thought Queen Victoria would rule for long after she took the throne in 1837 at the age of 18.
She didn't want any man to take her power.
A piece of Queen Victoria's wedding cake, preserved for almost 200 years. pic.twitter.com/2njOMrKf53

— Weird History (@weird_hist) October 28, 2018
In fact, the young woman once noted, "I dreaded the thought of marrying… I was so accustomed to having my own way that I thought it was 10 to 1 that I shouldn't agree with anybody."
Queen Victoria's family, however, had different plans. They wanted her to have a marriage that would secure the throne and the family's stability, so they're partially responsible for the wedding that changed the history of all other weddings.
Eventually, Queen Victoria agreed to take a husband.
The queen's family thought Prince Albert of Saxe-Coburg would be a suitable match for Victoria, and even though she didn't initially intend to fall for him she found his "beauty… most striking."
In the end, his look and his looks won her over, so the young queen told the prime minister about her decision.
And then the fun started.
Queen Victoria actually proposed to Prince Albert, already bucking the norm. Only men typically initiated a marriage back then, but Victoria's status as a monarch meant she had to pop the question.
She sent for the prince, he said yes, and the rest is beautiful history. They started planning immediately.
Queen Victoria wasted no time.
She knew she wanted to be wed as soon as possible, and more importantly, she wanted an intense, jaw-dropping ceremony. The queen collaborated with the prime minister to create a wedding that would make all of the people in the monarchy love her. The event had to be one for the books.
Nothing previous brides did suited her tastes.
Previously in England, the royal women wore red robes to their wedding ceremonies. It was traditional garb, and only a select amount of people even saw the occasion.
To make things more obscure (at least to modern people), the old ceremonies always occurred at night.
No wonder Queen Victoria refused to follow the old bridal traditions. She wanted to be seen–and who wouldn't want to show off rocking an ornate white gown as they marry the man THEY proposed to?
She decided everyone needed to see her dress and cake.
And, indeed, Queen Victoria's wedding was legendary. She held it at St. James's Palace and invited a plethora of guests. More people came than ever before.
Her white dress stunned guests, and she stuck out from everyone else's traditional garb. Victoria's youthful glow and striking white dress had nothing on the Victorian wedding cake, though.
The cake started traditions of its own–and it was massive.
Much like Queen Victoria's dress (that had an 18-foot train, by the way), the wedding dessert was elaborate but still simple.
The impressive confection had an English plum cake base, so it was traditional in that sense. Otherwise, though, it was completely innovative. And it could feed a ton of people.
The icing sculptures put The Great British Bake Off to shame.
We've never felt more in sync with Queen Victoria: her 14-inch wedding cake from 1840 was not only topped with statues of the royal couple, but also featured a copy of one of her beloved dogs. pic.twitter.com/R3IjerrQDv

— All About History (@AboutHistoryMag) May 15, 2018
It was impressive. Completely decked out in white frosting, the dessert started the entire trend of white matrimonial cakes.
And let's not forget, the details in the icing were incredibly intricate. Decorations included sculptures of Britannia, the royal couple in costume, and one of Victoria's dogs (because, of course, people were obsessed with their pooches back then, too).
Visually, it was a lot to take in all at once.
That's not a bad thing, though. Apparently, the dessert was gorgeous just huge. Imagine Meghan Markle's wedding cake today; it's the modern rendition of Queen Victoria's.
Plus, it weighed 300 pounds!
The cake stood at 14 inches tall and had a 10-foot circumference. We'd have loved a slice, but talk about overwhelming!
The people went nuts for it.
And we certainly can't blame them. If we saw a cake that big, we'd be obsessed, too.
Additionally, according to Victorian literature scholar Emily Allen, the queen's cake quick-started the British population's utter fascination with royal cakes (and really any cake at all, for that matter). Need we mention how much everyone loves The Great British Bake Off?
Local people and foreigners were interested in Victorian cakes after that.
The common British population wanted all the information they could get about royal desserts. They couldn't see the royal wedding cakes in person, though.
So, instead, they read about every detail in their local publications.
In particular, when brides realized Queen Victoria's cake was white, they wanted to copy her style. It was like the Victorian issue of People or Bride Magazine; everyone wanted to emulate the social elite.
Victorian wedding cakes were significant for multiple reasons, though.
In fact, the marriage ceremony cakes were originally called the bride's cake. Though they kept the family's budget in mind, the bakers actually created the desserts to reflect the bride's personality and values.
So, for example, if a cake had refined sugar, the bride might be refined as well.
After Queen Victoria's wedding, white cakes eventually began to symbolize the bride's purity. It's a bit ironic she was called "pure," considering she bucked so many conservative traditions with her wedding.
Even scholars joined the discussion about wedding cakes' significance.
Author Simon R. Charsley described the wedding cakes in his book, Wedding Cakes and Cultural History. He wrote, "The [Victorian bridal] cake has three tiers, anthropomorphic-like; it's white and embellished like the gown; it is often decorated to match the bride and sometimes even shares her favors; she sets her bouquet on top, or uses charms from her own gown for the ribbon pull."
A small number of people, however, didn't love the symbolic cakes.
Apparently, they found certain aspects of the entire wedding process problematic.
Simon R. Charsley elaborated on one such couple. The contemporary newlyweds refused to even have a wedding cake during the marriage at all. They believed the cutting of the cake was an allusion to a woman's hymen… which, yikes!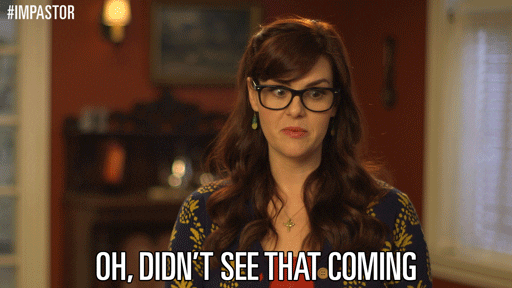 The people's Victorian wedding cakes continued to evolve.
In early Victorian times, weddings often featured three separate cakes. One of the matrimonial desserts was noticeably elaborate. And the other two cakes were significantly smaller.
Specifically, one was for the bride, and one was for the groom. We guess everybody got a cake back then; the more the merrier!
But this tradition is truly baffling.
No one could even eat the cakes during the reception ceremony. Instead, the wedding attendees cut up and boxed slices of the dessert. Guests got individual portions to take home, which hey, we absolutely love cake leftovers.
But weddings are, in part, so fun because you get to eat cake!
If you thought the leftovers thing was weird, this will be another shock.
The traditional Victorian cakes had dark fruitcake fillings. And thanks to Queen Victoria, everyone preferred to use ornate white frosting to finish off the dessert.
We probably wouldn't want fruitcake during modern wedding receptions today, but the trend was certainly popular back then.
The cakes held certain surprises, too.
Bakers might hide small favors in each cake to help ensure good luck. And each charm had its own specific meaning. Penny charms were a symbol of wealth, while a horseshoe represented good luck. Often attached to long ribbons, the charms were baked right along with the cake, waiting to be found.
But then the trends changed again.
Victorian brides eventually stopped including the little favors and trinkets in their wedding cakes. Unsurprisingly, the bridesmaids didn't appreciate the effort. They had to ruin their gloves in order to find the trinkets.
Seriously, they dug through the cake, and it could get messy. We certainly don't envy them that.
Wedding cakes didn't just represent the brides, though.
In Victorian times, the cakes indicated the status of the family hosting the marriage ceremony as well. If the cake was especially elaborate, the family was certainly of a higher social class. They obviously had money to spare.
Even the white frosting was a symbol of wealth.
Making it required a lot of refined white sugar, something that was rare and expensive back then. So, the brighter the cake, the wealthier the family.
They didn't stop there.
The ornamental decorations on Victorian wedding cakes sometimes even included real flowers. We don't know how good that tasted, but they were another symbol of the family's wealth or lack of it.
The height of the cake was incredibly significant as well. Obviously, the taller wedding cakes cost much more money to make.
People in the Victorian era also had specific tastes.
They especially loved ornate statues and gardens, so it wasn't surprising to see elaborate renditions of flowers and plants delicately sculpted onto a wedding cake. In fact, most of the elaborate cakes featured floral designs.
Some Victorian wedding cakes stand out more than others for their elaborate artistic renditions.
After Queen Victoria's elaborate marriage, royal wedding cakes got more intense.
In 1858, Queen Victoria's daughter, Princess Victoria, got married. She may have been trying to outdo her mother with her cake. It as the first wedding cake to ever have columns. This was quite the feat at the time.
And it was glorious.
Modeled after the spire on top of London's St. Bride's Church, the monumental pastry featured cherubs, royal busts, and a sculpted female body. Talk about ornate!
In 1863, another royal wedding stole the show.
The wedding of the Prince and Princess of Wales, King Edward VII and Queen Alexandra, featured a very elaborate wedding cake. It was made by the Queen's confectioner.
It consisted of three tiers, and the bottom was decorated with little frosting sculptures of roses, thistles, and shamrocks. Orange blossoms and silver leaves surrounded the base, and it stood at five feet tall!
In 1871, more royals became contenders in the wedding cake competition.
Princess Louise married the Marquess of Lorne during a stunning matrimonial affair. Their cake was inspired by Italian and French Renaissance art and Greek mythology.
The female figure at the top of the dessert resembled Hebe, the Greek goddess of youth. The cake also included cherubs, flowers, vases, and Greek Corinthian columns.
In 1879, another royal family joined the fray.
The Duke and Duchess of Connaught — AKA Prince Arthur and Princess Louise Margaret of Prussia — married. They also had a very elaborate cake that almost looked too delicate to eat.
The exquisite creation was tall and narrow, but it certainly compared to other Victorian royals' wedding treats.
Another significant wedding cake came about in 1882.
Prince Leopold and Princess Helen of Waldeck-Pyrmont refused to be outdone by their predecessors. Their wedding cake was six feet tall and stood on the same carved stand the Prince of Wales had used.
The lower part of the cake had decorations that represented the four continents (Europe, Asia, Africa, and America). It also featured satin surfaced pillars that were painted with lilies and foliage.
Some of these Victorian wedding cake traditions stuck around.
British weddings, especially royal ones, still feature fruitcakes covered in elaborate white frosting. Of course, some things have changed. While the cakes are still generally white, they can also feature colorful decorations — like Princess Eugenie's did.
Overall, though, it's interesting to know that our tradition of huge white wedding cakes has been around for such a long period of time. The Victorians really started it all!
Our editors handpicked the items in this article. Affiliate links may give us a small share of the revenue to support our creative team.