What's worse, an oil spill or a Coca-Cola leak? After seeing footage from a Coca-Cola spill that flooded several blocks of an El Paso, Texas neighborhood, we honestly can't say. At about 10:30 p.m. on Tuesday, April 2nd, emergency responders were called in to deal with a Coca-Cola spill at a local vending facility. The spill was so intense that responders had to shut down several roads to contain the sludge, according to local station KFOX14.
It's unclear what exactly happened to cause such a drastic outpouring of soda onto the streets. Some locals told KOAA News they thought the Coke was bubbling up through the drainage system. Gross.
Unsure of how exactly to go about cleaning up such a mess, crews resorted to throwing dirt into the Coca-Cola in order to make it sludgier, and in theory, easier to remove. However, on Wednesday, April 3rd, one member of the cleanup crew told KOAA that they're keeping the spill contained, but it's up to the plant to handle the actual cleanup.
Outlets are also unsure of when the cleanup process will be completed. Judging by the pictures shared by KFOX14 reporter Keenan Willard, the plant has quite the job ahead of them.
This is a new one: Cook Drive in East El Paso is flooded with Coca-Cola that leaked from the plant up the street.

A crew is throwing dirt on the sugary sludge to try and stop it from spreading any further. pic.twitter.com/Bl0aOXLQLm

— Keenan Willard (@KeenanNBC5) April 3, 2019
It's basically just a tar pit of fermenting Coca-Cola. One poor bird landed in the muck and got trapped.
The scene on Cook Drive now that the sun is up.

One poor bird landed in the muck and is now trapped, unable to fly out. pic.twitter.com/JdW5eE6qOV

— Keenan Willard (@KeenanNBC5) April 3, 2019
Thankfully, our bird friend was rescued by a kind soul unafraid of getting his feet wet. Give this man a medal.
🚨BIRD UPDATE🚨

A Good Samaritan rescued him from the Coca-Cola sludge! pic.twitter.com/OavbApl4Xc

— Keenan Willard (@KeenanNBC5) April 3, 2019
Honestly. Where's the Dawn when you need it?
The bird is like, "Get me the heck out of this hell hole." We feel you, bird. We feel you.
The bird has been cleaned and escaped to freedom! 😭 pic.twitter.com/CKQcsdZyxH

— Keenan Willard (@KeenanNBC5) April 3, 2019
And while crews figure out how to rid their streets of this mess, the internet is providing the humor to get them through the dark times. We're not sure if joking helps, but at least it lightens the mood, right?
Oh lord. Now *that* would be a disaster.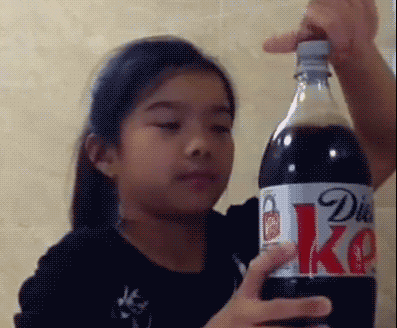 When life gives you lemons… make a rum and Coke.
Anyone got any Capt Morgans?? https://t.co/oCByT9ybW1 #FoxNews

— Dr Truth Esq, MD (@TruthPromoter_) April 4, 2019
Can we get a what what? Chrissy Teigen: what what!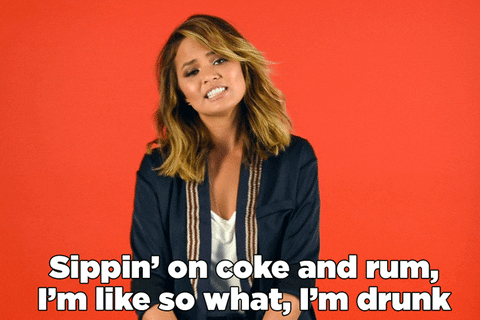 The acidity will do wonders for the streets of El Paso. The blacktop will be squeaky clean by the time the cleanup crew is finished.
Should clean those streets up pretty good. https://t.co/sf2HQEhyvr

— Sameen Ather (@SameenAther) April 4, 2019
Someone definitely took this slogan too seriously. Come on, people.
There are better ways to give the world a Coke...🥤🤔  https://t.co/6RqZEaEw9C #gooddaydc

— FOX 5 DC (@fox5dc) April 5, 2019
Anyone want some free Coca-Cola? All you have to do is slurp it up from the street!
No? Okay, you're loss.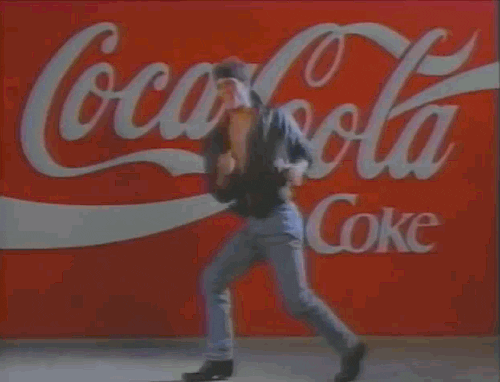 In all seriousness, we hope El Paso is recovering from this sticky situation. No one should ever cry over spilled Coca-Cola.
A total coke-tastrophe😱https://t.co/IWbqcgK5jr

— Elvis Duran Show (@ElvisDuranShow) April 5, 2019
But when it becomes a mucky, sludgy mess like it has, it's definitely okay to shed a couple tears in frustration. We know we would.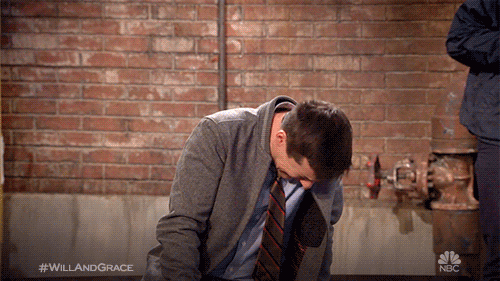 Stay strong, El Paso. And definitely stay away from that Coke-splosion if you can.