Listen — we all know that Reese's Peanut Butter Cups are pretty much one of the most popular candies around. They're the candy that often gets picked first at Halloween, and the candy we look forward to every holiday (even though the only big change each season is the shape). Candy fans have no problem picking them out of a lineup. Not only do these circles of pure joy resemble no other candy around, but their iconic orange wrapper is hard to miss.
And it seems like Hershey's executives have figured that out. While it's not the wrapper that makes Reese's Peanut Butter Cups so amazing, it's definitely one of the reasons why so many are sold per year. Back in 2016, Business Insider even reported on how they're America's top candy, by far.
So, how can Hershey's boost sales for other bars? Simple. You relate them to Reese's.
Now, to be honest, the candy bar they're hoping to promote is wonderful in its own way, and deserves the boost in popularity. Perhaps you've heard of the Take 5 bar before.
Why is it called a Take 5? Because it has five main ingredients that make it so delicious — milk chocolate, peanuts, peanut butter, pretzels, and caramel.
Even though the candy bar is really successful (since it has everything), Hershey's realized that they're not selling as well as they should be. Thus, according to WGN9, they got a major makeover.
I just had a take 5 bar for the first time & i cant believe ive been missing out !!!

— slick :p (@trxppednerve) February 12, 2019
Now, take a look at those ingredients once again. Notice how they have milk chocolate and peanut butter?
So do Reese's. And it's not like those ingredients are changing.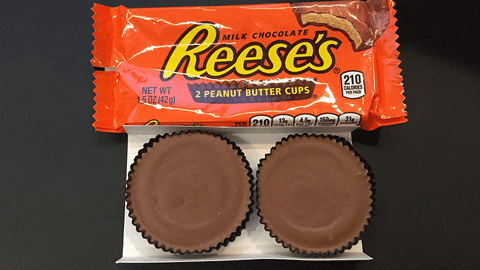 That means that if you're in the mood for a Reese's, but with a handful of caramelized pretzels as well, Take 5 might be your new favorite. It makes sense, right?
My kid: I know I got a Take 5 bar when I was trick-or-treating

Me: pic.twitter.com/BcQoSmmd9C

— X (Formerly Known As Numbersmuncher) (@NumbersMuncher) November 1, 2018
Thus, Take 5's new makeover actually includes the Reese's name and Reese's packaging. Even though the old packaging was quite impressive, this one will definitely boost sales.
Once you taste a Take 5 bar, you'll realize why Hershey's believes in it so much. It literally is one of the tastiest creations they've ever made.
I'm ubering and I offered these 7 girls who squeezed into my car a Take 5 bar and I've never seen a more collective scream of happiness

— Clayton Allen (@_ClaytonAllen) October 21, 2017
According to Hershey's, the Take 5 bar was invented in the 2000s. They were hoping to create a caramel-covered pretzel at the time.
Sadly, every time they tried to create something like this, the pretzel was too soggy to be enjoyable. So then they added peanut butter to see if that'd help.
The only thing the product lacked after that point was texture. So, they threw some peanuts in the mix.
It was then that they realized what a fantastic candy bar they accidentally created. These four ingredients, coated in chocolate, are good on their own, but are fantastic together.
Had a TAKE 5 bar today and it was really great!

Also: was sad today because I've missed out on having a TAKE 5 bar for 8230 days of my life

— Curtis Swartz (@Curtisswartz24) June 27, 2017
The bar officially launched in December 2004. Initially, the bar had red packaging.
In 2015, they decided to change it up. So really, the black packaging that's in stores now is still relatively new. You might want to pick some up to keep, in case they become collector's items.
Take 5 bars are manufactured in the United States and contain about 210 calories per bar. But again, those calories are well worth it, as you'll satisfy every snack craving.
People may not have realized that the same Reese's peanut butter was used in the Take 5. Hershey's never denied it, but only now are they actively promoting it.
As you know, Reese's peanut butter tastes so much better than the real thing. It's so good that it's manufactured in jars for some killer homemade PB&J.
Or, just to eat by the spoonful. Listen — I'm not here to judge.
WGN9 reports that the brand new design will be available to buy this summer, with some stores already in the process of stocking them. Just know, Take 5 fanatics — none of the ingredients are actually changing. Just the packaging. So, leave all panic at the door.