Even before I had a child of my own, my dad clued me into a big parenting tip when we both witnessed a meltdown while out to dinner. "Let them ease into it," he said. "Fast food is good for this. Then, diners. Then, bigger restaurants. They have to be ready for it." Children, by nature, are unpredictable. They can be funny, kind, and sweet — but they also don't have much patience for waiting. Even back when I was a kid, I remember 15-minute drives feeling like hours. In order to offer a peaceful experience to adults, Germany's Oma's Küche is banning kids during dinner hour. But they're getting a lot of heat from it, with some patrons going so far as to call the act ageist.
Owner Rudolf Markl set a limit banning children under 14 after 5 p.m., when their dinner service officially starts. The decision wasn't an easy one. But according to Delish, it had to happen after kids started causing too many disruptions. Not only did they throw wine glasses, but they also caused severe damage to some of his decor, including antique photo stands.
While it seems like nobody wants the restaurant to be destroyed, many parents are taking the ban quite hard. Some think a better rule would be to treat every family on a case-by-case basis.
But that alone may be hard to manage, especially when the restaurant's sole focus should be on the dining experience.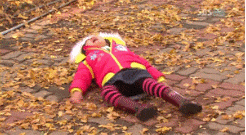 Oma's Küche isn't the first, nor the last, restaurant to put a ban on kids. But, not having kids around might not necessarily hurt their business. According to Munchies, a restaurant in Australia named Flynn's put a ban on children under seven and ended up having quite a profitable following weekend. Even though it's upsetting to parents, it was a luxury for those who enjoy dining without children present.
So if you were thinking about taking your child to Oma's Küche for dinner, you might want to change your plans. But, have no fear! Plenty of other restaurants would be happy to have you.
When going out to eat with kids, to save yourself a headache later on, search Yelp for kid-friendly restaurants near you. There are plenty of eateries out there that not only love kids, but cater to them too.