Food fails — they've happened to the best of us. Each and every one of us has had the "guess I should have checked that" moment, or the "oops, the eggshell fell in the bowl" revelation. But the best part about making mistakes is that we learn from them and ultimately become better chefs. At least, you have to hope that the young woman responsible for this epic pizza fail figures it out for next time.
Aside from the food itself, it's often difficult to figure out how to bake a dish. For example, what color of baking sheet works best? And, should you use parchment paper or just grease the pan? And, uh — what does the pan actually look like? Do you need one at all?
Those last questions would have been very important in regards to the aforementioned pizza fail. On the r/funny subreddit, user bveltzeeland posted a photo with the subject caption of: "My daughter used a plastic cutting board for a pizza pan."
Now, you can probably imagine what happened. The plastic cutting board did what plastic cutting boards are known to do in high temperature — it melted right in the oven. But there's something oddly majestic about the way the plastic fell. It almost looks like unintentional art.
The post was awarded two silvers on Reddit, and it definitely gave the community a big laugh.
But for others, the situation seemed to be a bit of a nightmare. After all, ovens require cleaning, and this looks like it'd be a total disaster to clean.
And, can you imagine what it must have smelled like? That's an odor that may linger for a couple days.
According to the original poster, her daughter was only 11 — and that's the perfect age to learn how to cook appropriately. Others on Reddit were quick to point out similar situations they've witnessed at much older ages.
Card

Card

Card

Card

Card

Card

Card

So, the poster's daughter wasn't alone. All of us have had bright ideas that didn't seem to work out once they were executed. The good news is, she has forgiving parents who realize that kids (and adults!) sometimes make big mistakes. It's just good this one was caught in time.
Aside from the smell and the cleanup, it's a bummer that a perfectly good pizza quickly became inedible. Luckily, that's why we have places like Pizza Hut and Domino's that can deliver a replacement relatively quickly.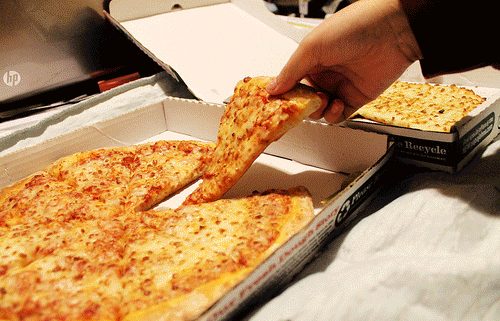 But one thing's for sure. She's probably not going to live this one down for quite some time.