There are plenty of great things about peanut butter: it tastes delicious, for one thing. It can be added to basically every other food to make it taste even better (fruit, smoothies, satay sauces, salad dressings, ice cream, frosting, cake… the list could easily go on). On top of all of that, it actually has nutritional value. Peanut butter is a great source of protein and healthy fats, and is an important part of a balanced diet. But… there is *one* thing about peanut butter that can make eating it frustrating: it can be so hard to get every last scrape out of the jar, especially if you're eating natural peanut butter. And no one wants to waste perfectly good (and potentially pricey) peanut butter!
But now, because we live in a time where we have kitchen items to help you do even the most simple of tasks (like cutting a banana, of all things), there is something that may help you ensure you get to every last drop of peanut butter in your jar. Like, you don't have to painstakingly scrape the sides with a knife, or struggle to spoon out what's left at the bottom. This device does it for you.
It's a peanut butter pump, and it is about to change your life. Or it at least has a lot of potential to do so.
This #PeanutButter Pump is here to make your #life easier! Would you use this? https://t.co/k740Eq5qjp - @DaveStyles

— 1043MYfm (@1043MYfm) February 16, 2019
The pump is basically a reusable attachment for a peanut butter jar that is to be used instead of a knife. You put it on top of the jar and squeeze the peanut butter out of the pump.
🍳 #Peanut Butter #Pump - https://t.co/xfafKFcqEO - pic.twitter.com/v7k3BY9EzE

— Cooking Gizmos (@cookinggizmos) February 15, 2019
The pump eliminates the need for a knife inside the jar, even when spreading. There's actually an attachable "ribbon nozzle" for the pump, which spreads your peanut butter evenly and easily as it comes out of the jar.
Finally, a peanut butter pump https://t.co/7fdQhl9qe1 pic.twitter.com/iPZ6QK66U0

— The Takeout (@thetakeout) February 15, 2019
Now, you might be thinking to yourself, "this is ridiculous. Just use a knife!" Okay, we get it! But think about it: it's so easy to totally mess up a perfectly good piece of bread trying to smooth stubborn peanut butter over it. A pump with the ribbon nozzle could make that process a lot better — or, at least, that's what it promises.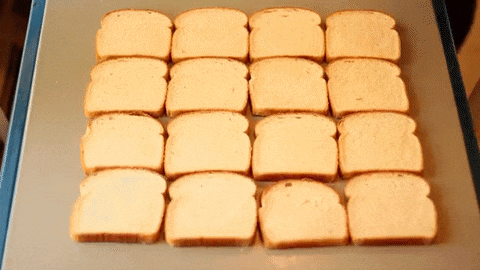 Another great thing about it is that it's reusable.
You can take the pump apart to wash it completely, then use it again. And of course, it can be used for other nut butters as well — it's not limited to just peanut butter.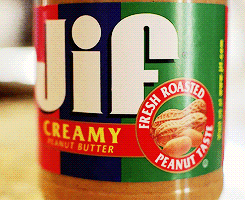 So, yes, you'll still have to wash something, but you won't have to wash a knife after every time you use peanut butter. Only after you finish a jar!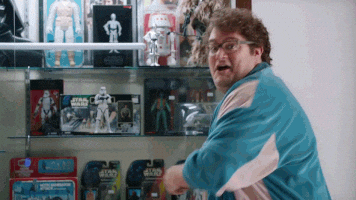 But now for the bad news: you won't get it right away if you order it.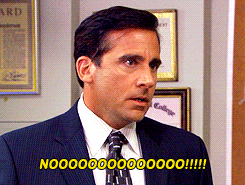 The peanut butter pump was, until recently, just a campaign on Indiegogo. Luckily, it raised way more money than the creators asked for, so it is for sale — it's just that expected delivery dates aren't until August 2019. So if you order one, hopefully you have a lot of patience.
There's Now a Peanut Butter Pump Because of Course There is https://t.co/Iw4vXN9BIL pic.twitter.com/vVcncUD7TS

— Play Ideas (@theplayideas) February 18, 2019
While many people are excited about it, not everyone is thrilled about this invention. There are a lot of people who think it's a waste of money.
One Twitter user has pointed out that, actually, peanut butter left on a knife is a good thing. It's delicious!
One user said they like their peanut butter to be super thick, which might make pumping difficult.
I don't know if I want peanut butter that's "watery" enough to be deployed through a pump!

— Michael Kelly (@macailegh) February 17, 2019
And one user said that it definitely won't be as foolproof as everyone thinks it will. Might be a good point!
Pass. Like every pump or squirt bottle, there's always some you can't use . I'll stick with the butter knife. Plus scraping the side of the peanut butter jar to get that last sandwich out of it is satisfying.

— Scott Bishop (@Biggus_Bishus) February 16, 2019
Still, a lot of people are really into this idea. And we don't blame them:
I'm gonna need a peanut butter pump because I'm done with knives

— 🦩Unstable Flamingo🦩 (@LilLyssaLynn) February 17, 2019
It is pretty life-changing! Especially if you eat a lot of peanut butter.
So now we're considering purchasing a peanut butter pump… and we're pretty sure we're not alone!