You'd think if these two ladies didn't like each other, they wouldn't be breaking a huge royals rule together. But, let this be proof that Kate Middleton and Meghan Markle are closer than tabloids would have you believe. (In fact, let's stop buying into this whole pitting-women-against-each-other thing — it's just not cool.)
In anticipation of Markle's first child, Middleton will be throwing Markle a baby shower.
It'll actually be the second one for Markle. One of her final pre-baby trips was back to the United States, where she celebrated with some of her closest friends.
That shower was reportedly held by one of Markle's best friends, tennis legend Serena Williams. The two reportedly met at a Super Bowl party back in 2010. They've been close and supportive of each other ever since.
How sweet is that?
Middleton wasn't at the big event, nor were other members of the royal family. It might have seemed like a shun at first, but it was because there was another celebration in the works a little bit closer to home. However, that's not the strangest thing about all of this.
Even though the words "baby shower" were never mentioned, according to US Weekly's royal insider, it's not customary for women in the royal family to have baby showers at all.
The fact that Markle, one of the latest additions, has already had two is baffling royal family fans.
It makes sense that she'd want to celebrate in New York.
A lot of her closest friends are there, and it's still more familiar to her than England, where she currently resides.
The shower was mostly hush-hush, but those interested in what went on behind closed doors got one glimpse.
They served cookies that sadly didn't reveal the sex of the baby. (I guess we can all wait just a little longer, right?)
According to the insider, Meghan Markle's "glam people" would be there along with her family.
So, that may mean more friends, or it may mean her makeup artists and hairdressers.
"There is still going to be some sort of private baby-centric event for Meghan's U.K. people, and Kate will host," the insider told US Weekly.
"Her glam people and other relatives will be there. Not sure if it's a total baby 'shower,' but you could probably call it that."
So, why are showers banned for royals?
Well, most women have baby showers because babies are very, very expensive.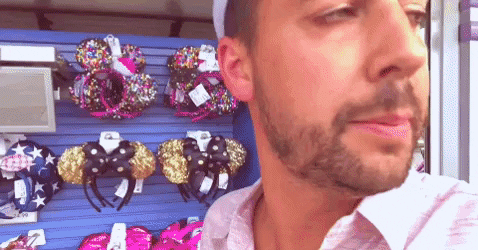 And, when you think of wealthy, you think of the royal family.
So no, Meghan Markle doesn't need your bibs and burp cloths.
In fact, if people did bring gifts, it might look a little tacky.
Unless it was something personal, or a craft somebody made out of love.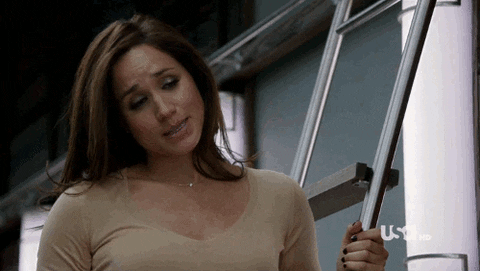 But, there was proof that Markle's main goal with the shower was to see her good friends.
It was a pricey event, but one that Williams was probably honored to help throw.
Aside from the cookies, the other news about that first shower was spilled by Gayle King, who attended the event.
She said that flower arrangements were made and then donated to different charities.
That alone proves that Markle really isn't in this for the gifts.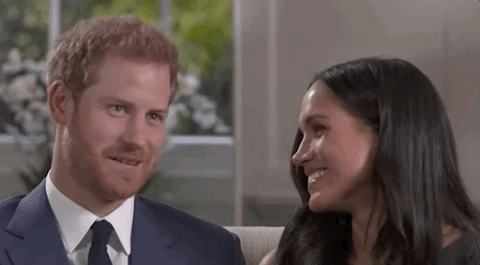 So all in all, it makes sense. But perhaps, in order to keep things right with the Queen, we should stop referring to these parties as "baby showers."
Instead, they're more like "events to appreciate the future baby." Or, perhaps a "gathering."
It's good for Markle to know that she has love all over the place.
It must have been fun to have a special time with friends to celebrate such a life-changing event.
The women throwing Meghan's baby shower are an international human rights barrister, one of the greatest tennis players of all time, and an expert stylist who co-founded the Shoebox Project. These women are are passionate and successful working mothers. Recognize. #MeghanMarkle

— Anne Boleyn ("Royal Expert") (@TudorChick1501) February 20, 2019
Her trip to New York is also a healthy reminder that this isn't just a royal baby.
She may be royalty, but no matter who she married, she's still Meghan Markle. She deserves to have a celebration (or two) with friends.
Meghan Markle's N.Y.C Baby Shower Was Like a 'Wedding Reunion,' Says Friend https://t.co/CA4b8b2yAv pic.twitter.com/ReP0OTxjq8

— People (@people) February 27, 2019
Hopefully, the Kensington Palace Instagram will share plenty of photos of the royal gathering.
There also needs to be at least one of Middleton and Markle, proving once and for all that they're not fighting.
They might not be the closest friends in the world, but that doesn't mean there's a royal feud.
Plus, their relationship will only grow over time.
You know who I love? Meghan Markle and Kate Middleton. I want to be friends with them.

— T. Lee (@CreativeLoveNC) April 25, 2018
Now, all we need to do is wait for details. And, the arrival of that new baby.