As far as food is concerned, we all put a lot of faith in our chefs and our grocery stores. Sometimes, things like weather and climate can poorly impact our produce. Other times, professionals miss big steps in ensuring our meals are safe for consumption. Even though accidents occur all the time, you'd think people would be more careful when serving Queen Elizabeth. I mean — she's Queen Elizabeth, and seems like a humble and professional woman.
Sadly, the Queen not only had a gross food encounter recently, but it's one of the grossest you've hear in some time. The Daily Mail's weekend magazine reported on how she had to say "thanks,  but no thanks" to a salad she was served that literally had a slug in it. Seriously — let that process in your mind for a minute or two. Somebody served the Queen a slug.
Her response back was actually sort of elegant based on the circumstances. Delish said that the Queen wrote out a short note with the dead slug positioned close by. "I found this in the salad – could you eat it?"
Seriously. Could you? Probably not. Here's hoping her chef was embarrassed by the accident, since a move like that was completely avoidable.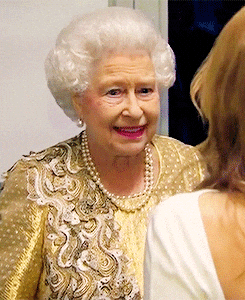 Even better, the slug and the note were reportedly in a page of the royal comment book, where notes about food are usually kept. So, it was probably a pretty big surprise to the chef. Regardless of your title, seeing a slug in the midst of your food is a little disturbing.
The story is a really good reminder to always wash your produce. You never know what critters may be lurking inside.