The royal family intrigues everyone. When it comes to celebrities, nobody can come close. (The Kardashians may be big, but they're not royalty.) That's one of the reasons why they're always making headlines, especially since there's been a bunch of royal weddings and babies in the past few years.
Even though Meghan Markle is living the dream by being an American who married into the family, she had to make a couple of adjustments after saying "I do" to Prince Harry. For one, eating garlic is a more or less forbidden.
You might have heard about this rule before, but it's one that the Queen has had in place well before Markle's entry into the family. Camilla Parker Bowles, Duchess of Cornwall, even admitted it on an episode of MasterChef Australia, according to Newsweek — so it's not just gossip.
"I hate to say this, but garlic. Garlic is a no-no," Bowles said, when asked about dietary restrictions. Bummer.
You'd assume that onions were also off the table, but Bowles said they were only used sparingly. So, onion-heavy dishes usually never made the dinner menu.
Pasta is also limited, except for special occasions
Which might make Markle a little upset, as it's reportedly one of her favorites.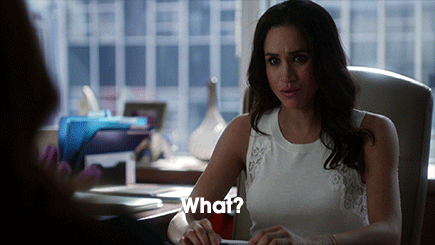 So, what can the royal family eat?
Here are some of the things that actually might shock you.
1. Hot Water With Lemon
This is a Meghan Markle routine that's so easy, you can't help but see if its benefits would work for you. It's unclear if she's added a tea bag to the mix since officially becoming a royal.
But she told Delish that drinking hot water and a lemon was a good way to wake up, especially when she was trying to clean up her diet.
Since garlic isn't included, it's fair to assume she still does this.
2. Adult Beverages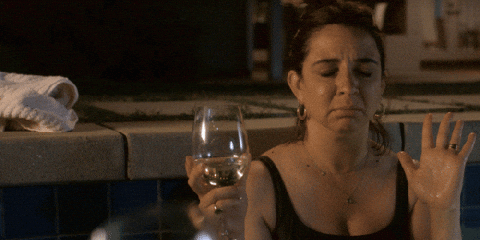 You probably know that Markle loves vino, but most of the other royals prefer mixed drinks. Business Insider reports that Kate Middleton is a big fan of Jack Daniels, and Queen Elizabeth digs gin.
Even though they probably know their limits (especially when at an event), it's still nice to know that they're not afraid to kick back.
After all the work they do, they deserve it.
3. Chocolate Mousse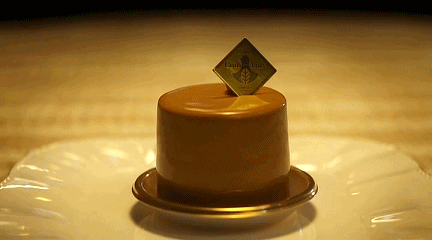 It's been said that the Queen isn't quite an adventurous eater, but she does love dessert.
And since Queen Elizabeth is 93, maybe you should consider taking on her diet.
Chef John Higgins, who used to work for the Queen, told National Post that it was an easy dessert that was always appreciated.
"The reason I made this chocolate mousse is because it was one of the things served at Buckingham Palace many, many times," he said.
"Trust me the plates were clean when they came back from the royal family. And it's a simple dessert. And good food doesn't have to be complicated."
4. Curry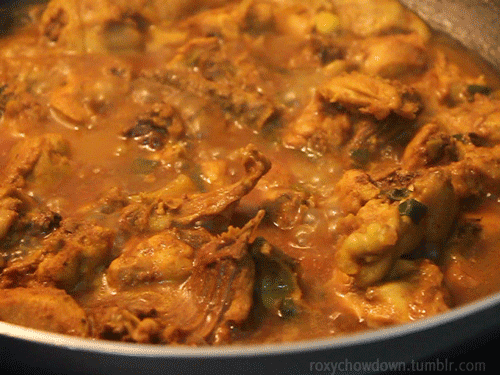 This one might not be Queen-approved. Curry might be too spicy for the Queen, but it's one of Kate Middleton's go-to dishes. Delish reports that Middleton is a fan of eating it, as well as making it.
Supposedly, she cooks most of the family meals, which is impressive (and very down-to-earth).
We imagine that her kids will be really grateful for that time spent with their mom in the kitchen.
William and the Duchess also love to order it as takeout.
In an interview with BBC Radio 1, William explained that they like to watch TV and eat takeout, just like the rest of us. Of course, someone else picks up their orders.
5. Leftovers
Leftovers often have a bad reputation. Eating leftover dinners for lunch throughout the week is a great way to save money, so you might not expect the royal family — who aren't financially hurting — to save their food. But, they do.
And it's kind of amazing, if you think about it.
It proves that the royal family is serious about not wasting food, which is a wonderful practice for the children to see. Mashed reports that Prince Charles was especially into bringing Tupperware to big dinner events.
Prince Charles finds ways to eliminate all waste.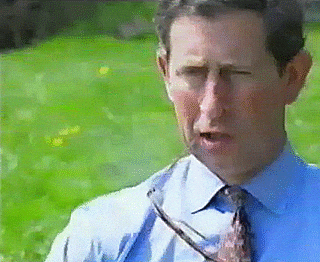 Former chef to Prince Charles Carolyn Robb explained to racked, "the prince was very economical and very much believed that nothing should go to waste.
"If there were leftovers, they'd be used one way or another."
"If not for him, then rehashed and used for a meal the following day."
"They were always very thrifty and economical."
"If we made roasted lamb and there was leftovers, we'd probably go and make Shepard's pie the next night," Robb said.
6. Eggs Boiled For Just Four Minutes
You can overdo a hardboiled egg, but this seems a little odd. In mentioning Prince Charles and strange royal meals, we should point out his egg preference.
Mashed also reported that Mervyn Wycherley, who was a private chef to Charles and Princess Diana, had to boil the eggs for just four minutes.
That's an experiment you might want to try for yourself at home. What's so great about exactly 4 minutes?
Wycherley explained:
"It was never anything other than a four-minute egg. His detectives radioed his ETA ahead. I always kept three pans boiling — just to be safe." Sounds intense!
7. Special K
Many of us also have a box of this at home. Not only is the Queen a cereal fan, but she has a favorite — Special K. That's right.
There's a very good chance that you share the same breakfast as the queen.
It's completely unexpected, but also somewhat cute, as she has a method to make sure her cereal stays fresh at all times. Hint: it involves Tupperware.
8. Mangoes
As far as fruit goes, most of the royal produce is grown on the property. It makes sense that they want their food to be as fresh and local as possible. So, the Queen's mangoes might be grown nearby as well.
Even though she's not a super adventurous eater, it turns out that mangoes are one of her personal favorites.
"The Queen really enjoyed mangoes..she could tell you how many mangoes were in the fridge at Buckingham Palace," Chef Higgins mentioned to National Post.
9. Ceviche
This is a big shock due to the Queen's rules regarding shellfish.
But, Kate Middleton makes it anyway.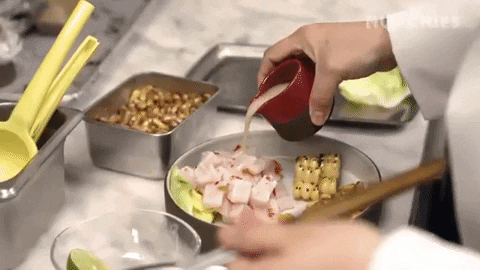 Ceviche is a dish that consists of lemon or lime-marinated raw fish or seafood.
The Daily Mail writes that Middleton became a big fan when she tried eating raw foods to try and improve her already-perfect figure and complexion.
Sometimes, you've got to risk it in the name of eating what you love — even if the Queen doesn't approve.
10. Shredded Brussels Sprouts with Onions and Bacon
We're confused by those toppings.
Since the royal family seems to eat pretty healthy, it's interesting that this dish includes bacon.
As well as onions, which are avoided whenever possible.
He stated that this was often served for Christmas dinner, which is an interesting fun fact.
11. Potted Shrimp
Another Christmas dish… Chef McGrady also said that potted shrimp was on the menu during Christmas, which is another specialty.
 What is potted shrimp, you may ask?
It's actually a spread made of shrimp that's meant to go on toast points. So, pretty much like the next step up from a standard celebratory shrimp ring.
We wouldn't expect anything less from the royal family.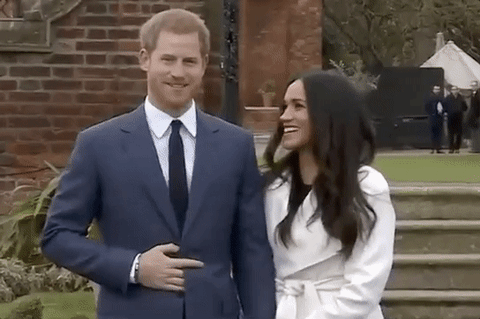 12. Lovage Soup
Okay, so this doesn't look all that appetizing.
But, it was a common, if not strange, dish that Prince Charles ate.
Since the family tried to use everything they grew in some way, they threw lovage — which is a perennial plant — into a pot and made it a soup that was enjoyed every spring and summer.
Again, not the tastiest looking thing.
But you have to admire their mission.
In fact, Prince Charles is all about foraged produce.
A former chef for the prince, Carolyn Robb, wrote fondly about her time at the Palace. She said that she and Prince Charles would often go foraging together.
"One of my fondest memories of my visits to Balmoral, in Scotland, is of foraging for wild mushrooms in the woods in the late summer, something that we did every year. On a few occasions, I accompanied HRH Prince Charles when he went mushroom picking."
"[It was] a privilege and something I greatly enjoyed."
"HRH's knowledge of wild foods is extensive and I learnt many fascinating things from him on these wonderful outings."
13. Callaloo
This is an unexpected favorite of the Queen. On the topic of soups, Queen Elizabeth opened up about a love of callaloo, which originates from the Caribbean.
Callaloo can be eaten as either a soup or a stew, with a side of rice.
According to The Daily Meal, the Queen's chef received multiple emails about how it needed to be served more often.
14. Sushi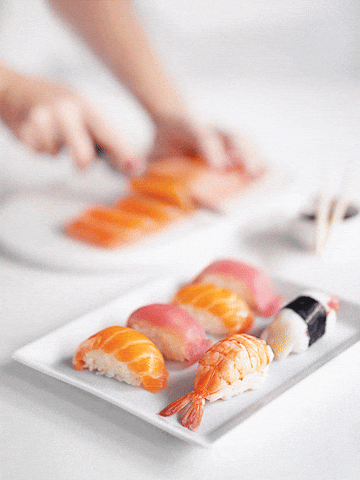 Prince William and Kate Middleton both love sushi.
This especially makes sense if Middleton is really into raw foods.
The news was reportedly revealed when William was visiting Japan House London.
There, he was gifted with a Bento Box of delicious sushi.
Hello Magazine says that William was so impressed that he told the Chef that he'd have to stop by with Kate sometime for a private lunch.
15. Spirulina
Unclear about what spirulina is? What the heck are you supposed to do with this green powder?
You're not the only one confused.
It's an underwater organism that Kate Middleton reportedly swears by.
Is it weird that Middleton is super into algae?
Kind of. Marie Claire writes that Middleton adds it to her morning juice, and it's a great source of nutrition. This is a pretty easy drink addition that anyone can try — not just the royal family!
16. Anything Banana-Flavored
According to Hello! Princes William and Harry were obsessed with banana flavored everything as children. In fact, Harry likes it so much that there were rumors banana would be his wedding cake flavor (it was lemon elderflower).
Darren McGrady, who cooked for Princess Diana, explained:
"They liked comfort food dishes. They loved banana flan, anything with banana really, banana ice cream. They loved things like mixed grills, burgers, pizza, spaghetti and meatballs, chicken and cream chicken sauce."
"They were royal children but they still had children's palates."
And it turns out the apple doesn't fall too far from the tree for both William and Harry.
Like any other kids, they enjoy sweets and junk food.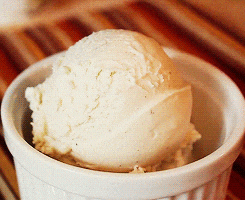 According to Food Network Canada, the royal kiddos eat everything from pizza to ice cream to pasta. And honestly, can you blame them?
17. Chocolate
Turns out that the Queen herself also has quite the sweet tooth! Former chef to the Palace Darren McGrady told Food & Wine that the Queen loves to have chocolate with her afternoon tea.
"The Queen is a total chocoholic."
McGrady said that chocolate biscuit cake is the Queen's absolute favorite, but she will go for a slice of chocolate perfection pie or a chocolate éclair, if need be.
There are other things aside from garlic banned from the Palace.
Back in 2008, Prince Charles banned foie gras from royal menus. Many animal rights groups say the food is "torture in a tin," as ducks and geese are put in a cage and force-fed until their livers burst.
They also avoid seafood when traveling–and in public.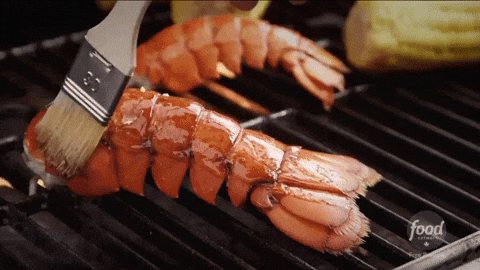 While some members of the Royal Family bend this rule every once in a while, many still avoid it while traveling. They do this to avoid food poisoning, which is more common in shellfish than other meat and poultry dishes.
Tap water is a no-no.
This one makes sense. It is more strictly enforced when the Royal Family travels abroad. This eliminates the risk of ingesting a harmful contaminant that would put them out of commission.
No potatoes allowed.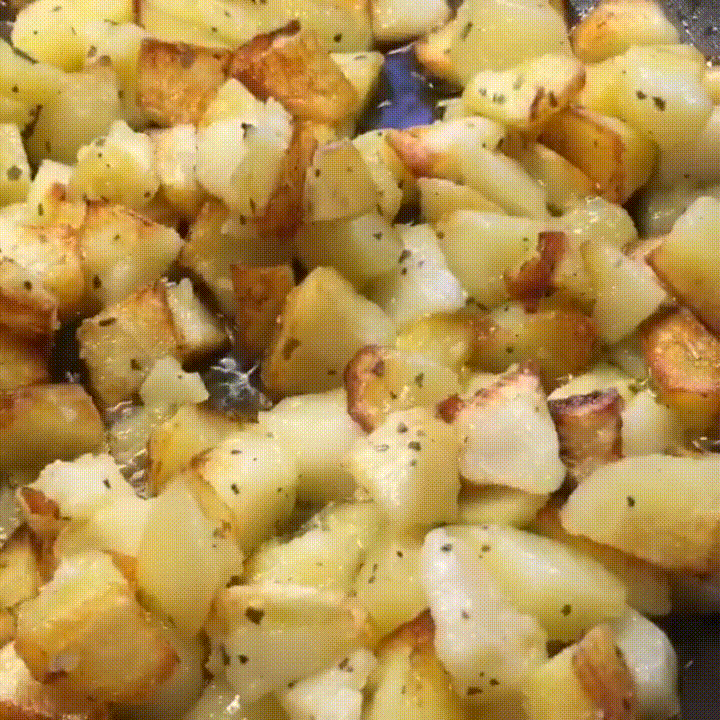 Reportedly, Queen Elizabeth has such a strong distaste for starchy foods that potatoes are banned from the palace. This is also allegedly why pasta is also not commonly eaten by the Royal Family.
Meghan Markle had some big adjustments to make.
Can you imagine not being able to have any garlic? Or french fries?
Which of these Royal Family foods surprised you the most?