At this point, it's starting to feel like Meghan Markle has been pregnant forever. Markle and Prince Harry announced that they were expecting their first child in October 2018, and while they never revealed their official due date, many speculated that the baby would be coming into the world in April or early May. There still hasn't been any news about when the newest royal baby will arrive, but we're all anxiously awaiting that announcement. In fact, fans are so antsy about the baby that they can't stop coming up with ideas and theories about what that baby will be like.
It's not surprising. Even though the Duke and Duchess of Sussex won't be introducing a future prince or princess to the world (the chances their child would have a royal title like that are slim to none), it's still beyond exciting to see this couple start their own little family. Who can blame fans for wanting to know every detail they can? And with Markle's rumored decision not to pose for photos immediately after the birth, it's clear we need to get a little creative with the details… which is exactly what's happening.
Right now, fans on the internet think they know what Markle and Prince Harry will name their baby.
One fan started a theory that has been picked up like crazy. A fan account on Instagram pulled up an old interview Markle did back in 2015. During that interview, she told Hello magazine that when she found out her show, Suits, had been picked up for another season, she splurged on a gift for her future daughter: a Cartier watch with an engraved message that said, "To M.M. from M.M."
Now, the interview was done a year before Markle even met Harry, so of course, his opinion is needed as well. And a lot could have changed since 2015!
It's possible that Markle also engraved the watch to herself, from herself, and just plans on passing it down to her daughter. Who knows?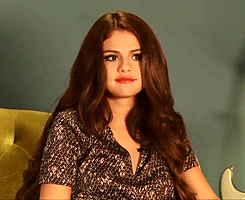 Still, that hasn't stopped the internet from brainstorming which name they would pick that starts with the letter "M." There are a lot of contenders!
Hope they break traditional call it something unique and not some boring name like Arthur or Mary

— 🍭 ⋆ 🍎 🎀 𝕭1𝖙𝖈𝖍𝖈𝖆𝖐𝖊𝖘 🎀 🍎 ⋆ 🍭 (@AngelicSlayer18) November 25, 2018
A lot of people in the comments are saying the name might be Mary if the baby is a girl. Some fans are thinking it could be Mary Diana, after Princess Diana. That would be adorable!
Please please please name the baby Diana if she's a she ♥️ https://t.co/qRHrDzmNFO

— Meghan Markle Fandom (@FandomMarkle) April 29, 2019
There are lots of other baby name theories out there besides this one. Some think that Buckingham Palace accidentally revealed the name.
Girl: Mary ..... Boy: Arthur

— Sarah 🐝 (@sarahinwv) October 15, 2018
The Daily Star reported that a page on Buckingham Palace's website is reserved for "Prince Arthur," "Prince James," and "Prince Alexander." When you try to access these pages (with a URL like this: www.royal.uk/prince-arthur), you're redirected to Buckingham Palace's homepage. It's led many to believe that Markle is having a boy and is going to choose one of these names (although of course, it could be a tech glitch).
Another theory is that they are picking an Italian name that Princess Diana loved: Allegra. It's supposedly one of the names Diana would have wanted if she had a girl.
Meghan Markle tipped to give royal baby unusual Italian name - and Diana loved it https://t.co/LP1TPAQnuz pic.twitter.com/GZNMoKixqY

— Mirror Royal (@MirrorRoyal) April 29, 2019
People has reported that Elizabeth is actually a frontrunner if the baby is a girl. This is a pretty traditional royal name, so it wouldn't be shocking.
Elizabeth ♥️ love this name for the baby

— Gabriela Montoya❤️ 🇨🇴 (@gabrielamr1445) April 3, 2019
Other popular predictions for girl names include Victoria after Queen Victoria and Alice after Prince Philip's mother. Again, both would definitely make sense!
Popular predictions for a boy name include Albert after Queen Victoria's husband, Arthur (which is super traditional), and Philip, since Harry is so close to his grandfather. These wouldn't be shocking either.
Of course, one of the biggest theories is that they'll name the baby Diana… If she's a girl, at least.
Will Meghan Markle and Prince Harry Name Their Baby Princess Diana if They Welcome a Daughter? #PeopleNow https://t.co/kK2z0J7Oxt pic.twitter.com/WMiClfx6Ej

— People (@people) March 29, 2019
This is obviously because of Prince Harry's mother name. It would certainly be a nice tribute!
That would be sweet.

— Pat Lebert (@lynnpatty) March 29, 2019
Who knows? We're probably going to find out soon — at least we hope so!